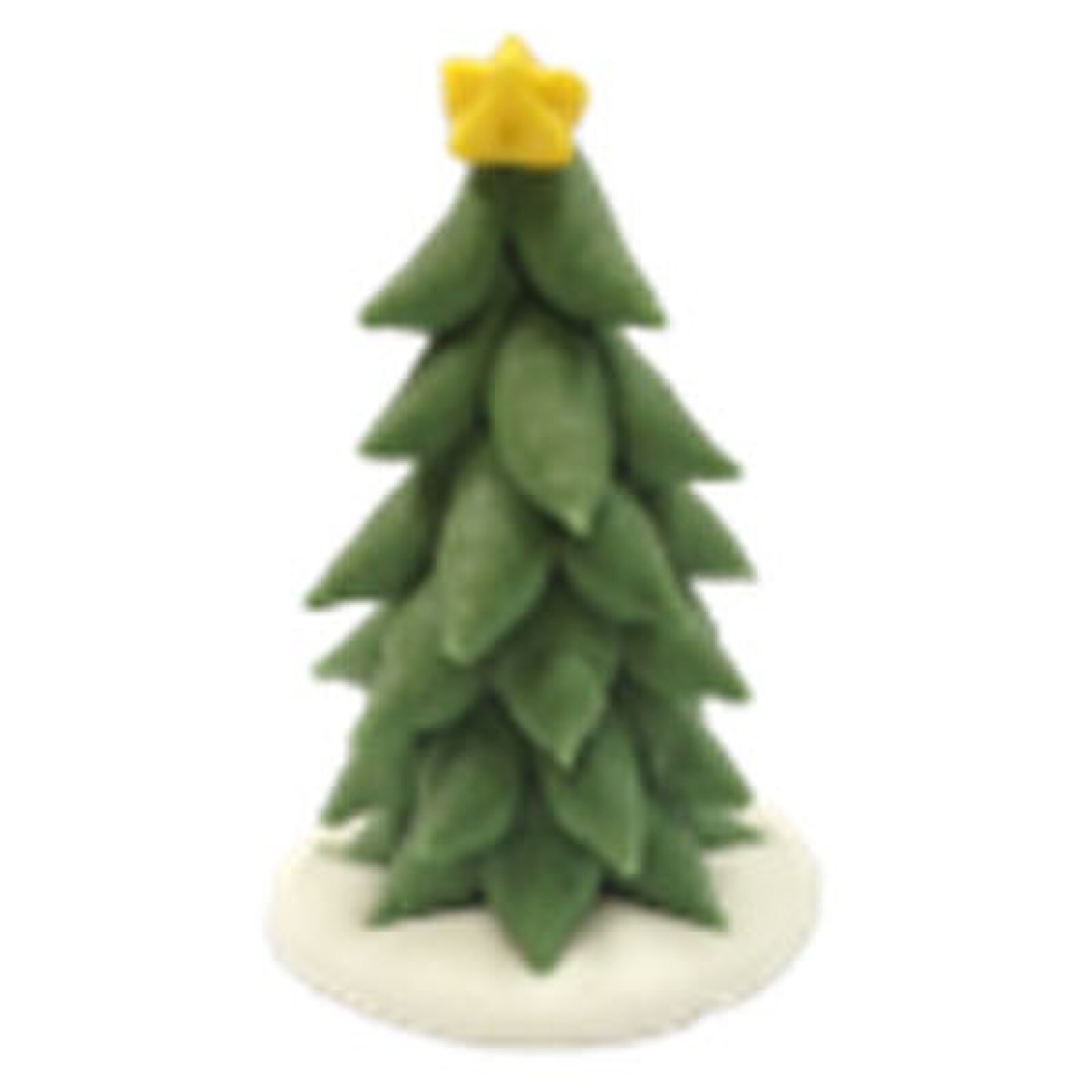 Royal 3D Christmas Tree Green Box of 12
Item #: 13234
Make your gingerbread houses come alive with this 3-D Green Christmas Tree. Add lights to your tree buy piping a continuous bead of royal icing around your tree, then sprinkle with non-pareils or sugar. Sold in a box of 12 green trees.
These impressive edible decorations make for unforgettable holiday moments.
Expand the creative traditions of gingerbread house decorating by adding these 3-D figures.
They add to the ultimate winter wonderland theme! Get started on your master piece today.
Not to mention, how sweet it will look as our center piece for your Holiday function.
Happy Decorating!
Size : 1 1/2" / 3.81 cm base width, 2 1/4" / 5.72 cm height
Price: $23.39