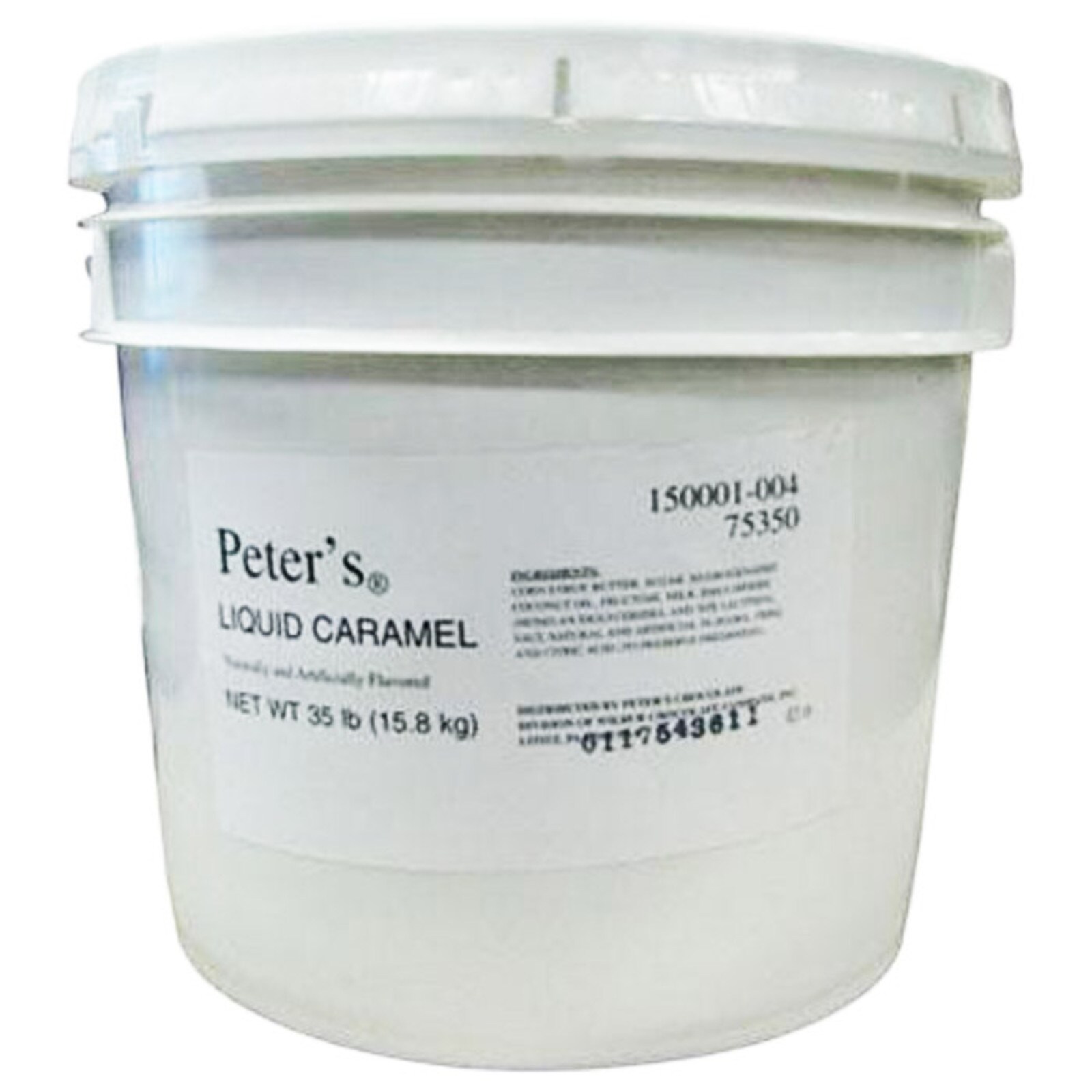 Caramel Liquid "Peters" 16 kg / 35 lb Pail
Item #: 9201
Peter's soft liquid caramel. Easy to work with, the smooth flowing ready to use caramel is perfect for shell moulded confections, or as a topping or center in snacks, baked goods or on ice cream products. Product is prepared and packaged using machines that may come in contact with wheat, eggsm milk, soy and tree nuts. This product has a Kosher status of Orthodox Union-Dairy. Made in the USA.
Size : 35 pounds / 16 kilo's
Ingredients: : Corn Syrup, Butter, Sugar, Hydrogenated Coconut Oil, Fructose, Milk, Emulsifiers (Mono- and Diglycerides & Soy Lecithin), Salt, Natural and Artificial Flavors, TBHQ and Citric Acid (to preserve freshness).
Product must be ordered in as this size is a non stocking item.
Please call 905-602-9622 X102 to obtain a current quote.
Web site price is subject to change.
Special Order
Product is available by special order only.
Availability : 14 - 28 business days. Please contact our order desk for pricing ordering@mccalls.ca