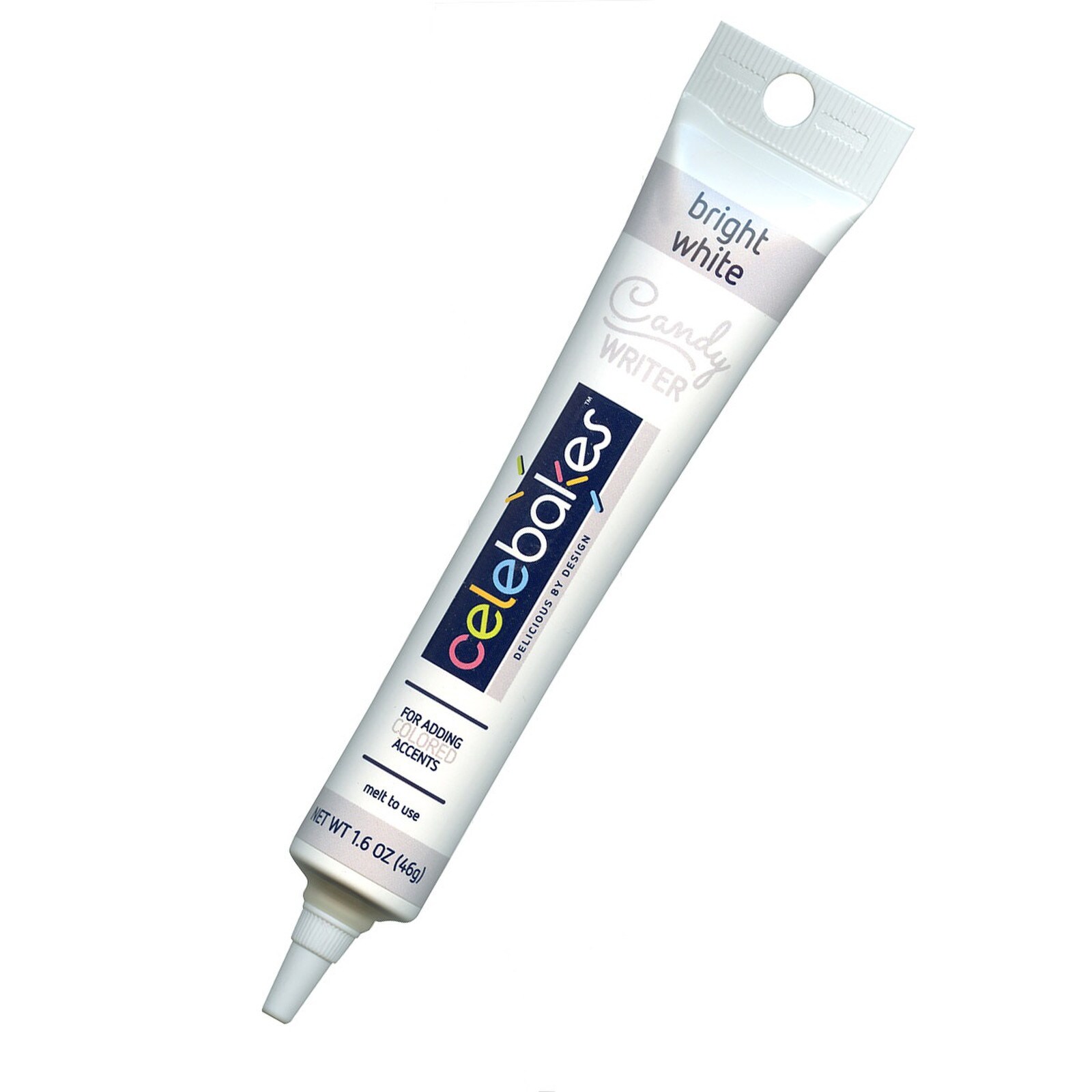 Candy Writer - Bright White - 1 Piece
Item #: 3777
This Bright White Candy Writer contains compound chocolate coating in a tube. Simply place tube in hot water (not boiling) to melt. A tall tumbler glass is perfect.

Important : Do not overheat

Turn and knead while heating to assure total melting.
Snip off end and decorate.
This product makes it easy to add the final colour and touches to Suckers, Cake Pops, Cookies, Truffles and more.

Certified Kosher

Size : 1 5/8 ounce / 46 grams

NOTE: This product is prepared and packaged on machines that also process wheat/gluten, eggs and tree nuts.
Price: $3.99
Currently Out of Stock