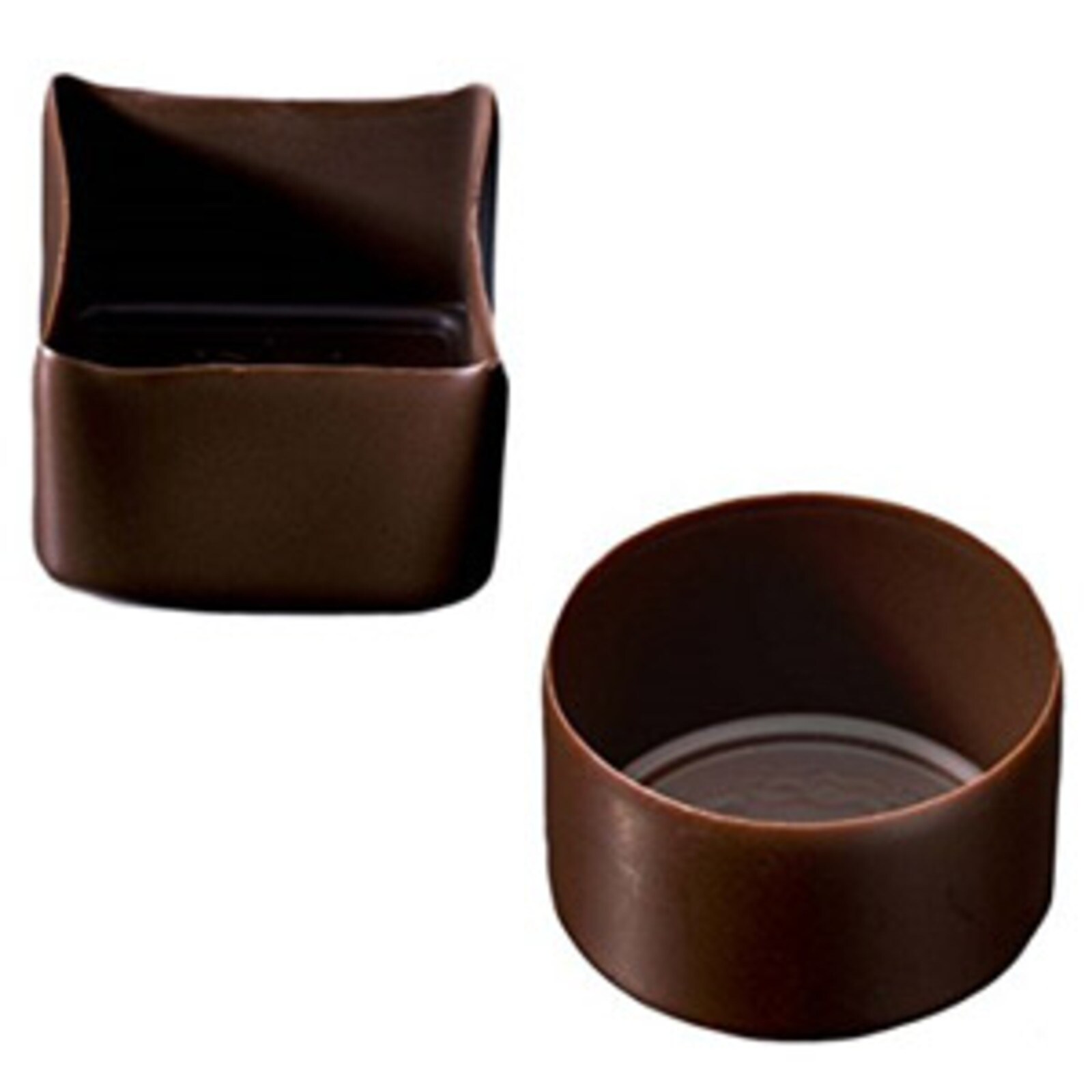 Mona Lisa Bonbon Cups 1" 200 Pieces
Item #: 20614
Barry Callebaut # CHD-CP-90961-A99
These delicious chocolate cups are perfect whether you fill and serve or fill and enrobe! Your customers will love this two bite sweet treat! Box contain both round and square Bonbon cups.
**If requesting to ship note McCall's will not accept any returns or replacement of this product due to Blooming.
Please Note: Occasionally there may be light-coloured streaks or film on the surface of the chocolate. This occurs naturally and is a characteristic of pure chocolate. It will disappear when the chocolate is re-dipped.
Quantity: 300 Pieces
Size:
Length 1" / 2.5 cm
Depth 1" / 2.5 cm
Ingredients: Unsweetened Chocolate, Sugar, Cocoa Butter, Soy Lecithin (an emulsifier), Natural Vanilla Extract.
Price: $62.69
Currently Out of Stock