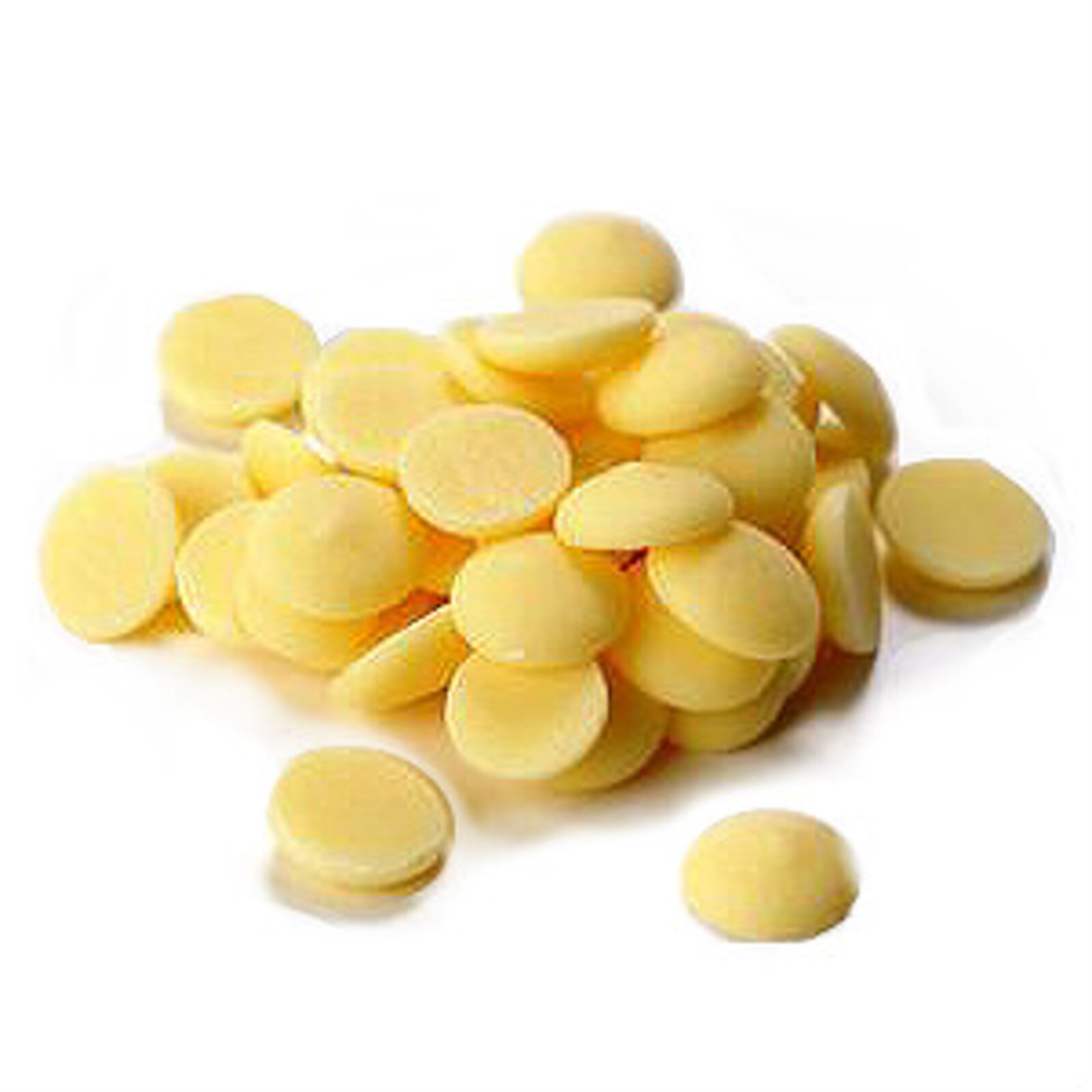 Callebaut White Pure Chocolate - 500 g
Item #: 466
Callebaut's classic white chocolate with a balanced creamy and milky taste. Use in chocolate bars, tablets or hollow figures, it will delight your customers with its lovely satin gloss and snappy texture. Rely on it to flavour mousses, crèmes, ice creams, drinks, sauces, etc as well. It also pairs well with exotic fruits, citrus, and acidic fruits and berries, peppery spices, beers, etc. Exploit all your creativity and imagination in creating ganaches with your personal flavour signature.
Kosher Dairy (not repackaged under Kashrut supervision)
30.5 Cocoa powder %
Size: 500 g / 1.1 lbs.
Ingredients: Sugar, Cocoa Butter, Whole Milk Powder, Emulsifier: Soy Lecithin, Vanillin.
Product of Belgium.
NOTE: This item has been repackaged from a larger size and is not in the manufacturer's original packaging. Due to the nature of this product, the chocolate may melt during shipping. This does not ruin the chocolate; the chocolate is perfectly fine. Occasionally there may be light-coloured streaks or film on the surface of the chocolate. This occurs naturally and is a characteristic of pure chocolate. It will disappear when the chocolate is re-melted.
Price: $9.99