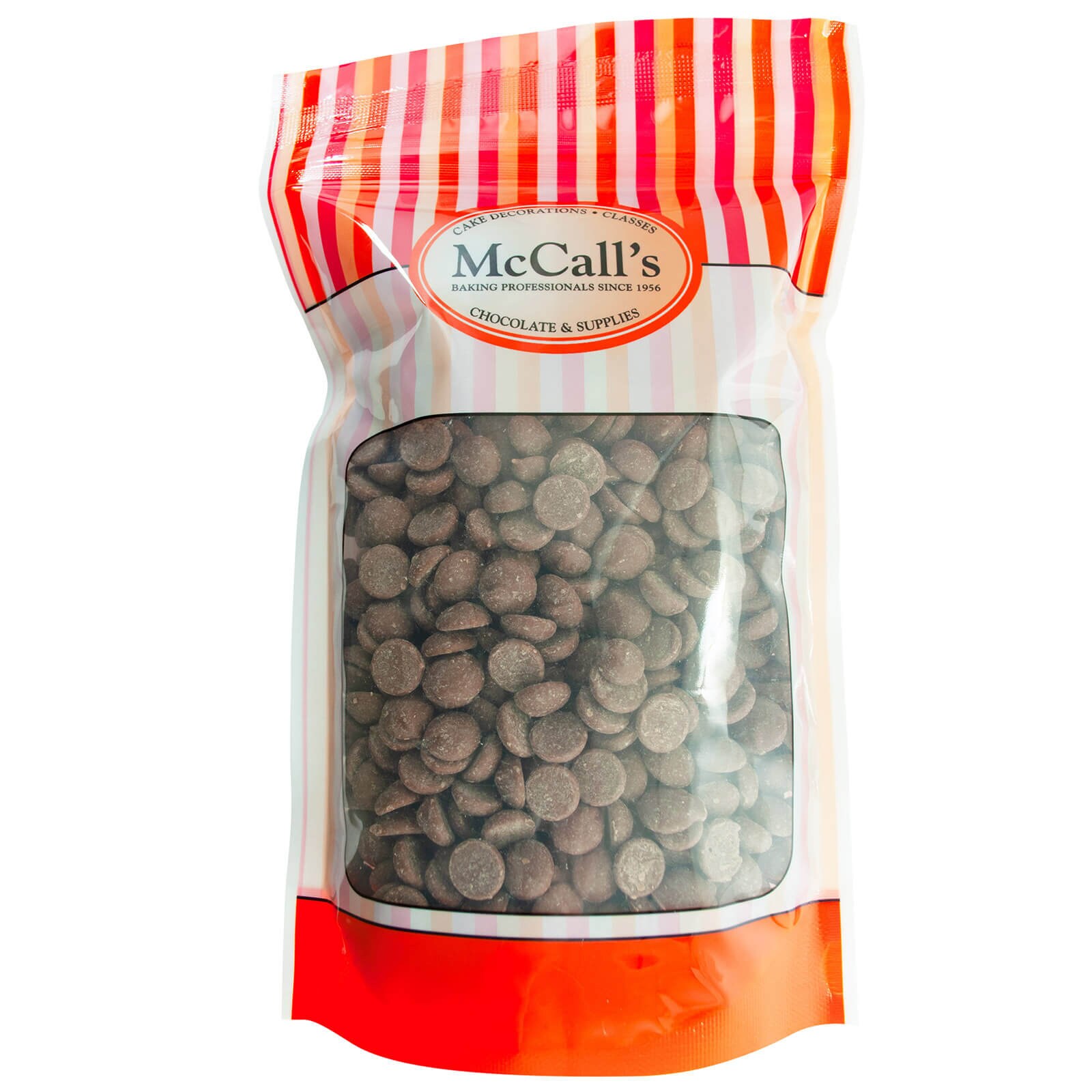 Callebaut Pure Milk Chocolate 450 g
Item #: 467
This milk chocolate couverture is smooth, creamy and is excellent for enrobing cakes with a medium thick layer of chocolate, moulding, decorations, and for eating on its own. These callets are easy to melt or temper, weigh, and store, and are a divine taste in recipes calling for chunks of chocolate. Made using 100% pure cocoa butter and a dash of vanilla that accentuates the creaminess.
Pure chocolate requires tempering to obtain a high gloss for chocolate making.
Kosher dairy (not repackaged under kashrut supervision)
Product of Belgium
Ingredients: 33.6% cocoa solids, 21.8% milk solids
Callebaut Milk Chocolate, Select 823NV
NOTE: This item has been repackaged from a larger size and is not in the manufacturer's original packaging. Due to the nature of this product, the chocolate may melt during shipping. This does not ruin the chocolate; the chocolate is perfectly fine. Occasionally there may be light-coloured streaks or film on the surface of the chocolate. This occurs naturally and is a characteristic of pure chocolate. It will disappear when the chocolate is re-melted.
Click here to view useful information about storing, tempering and cooling chocolate.
Price: $10.99