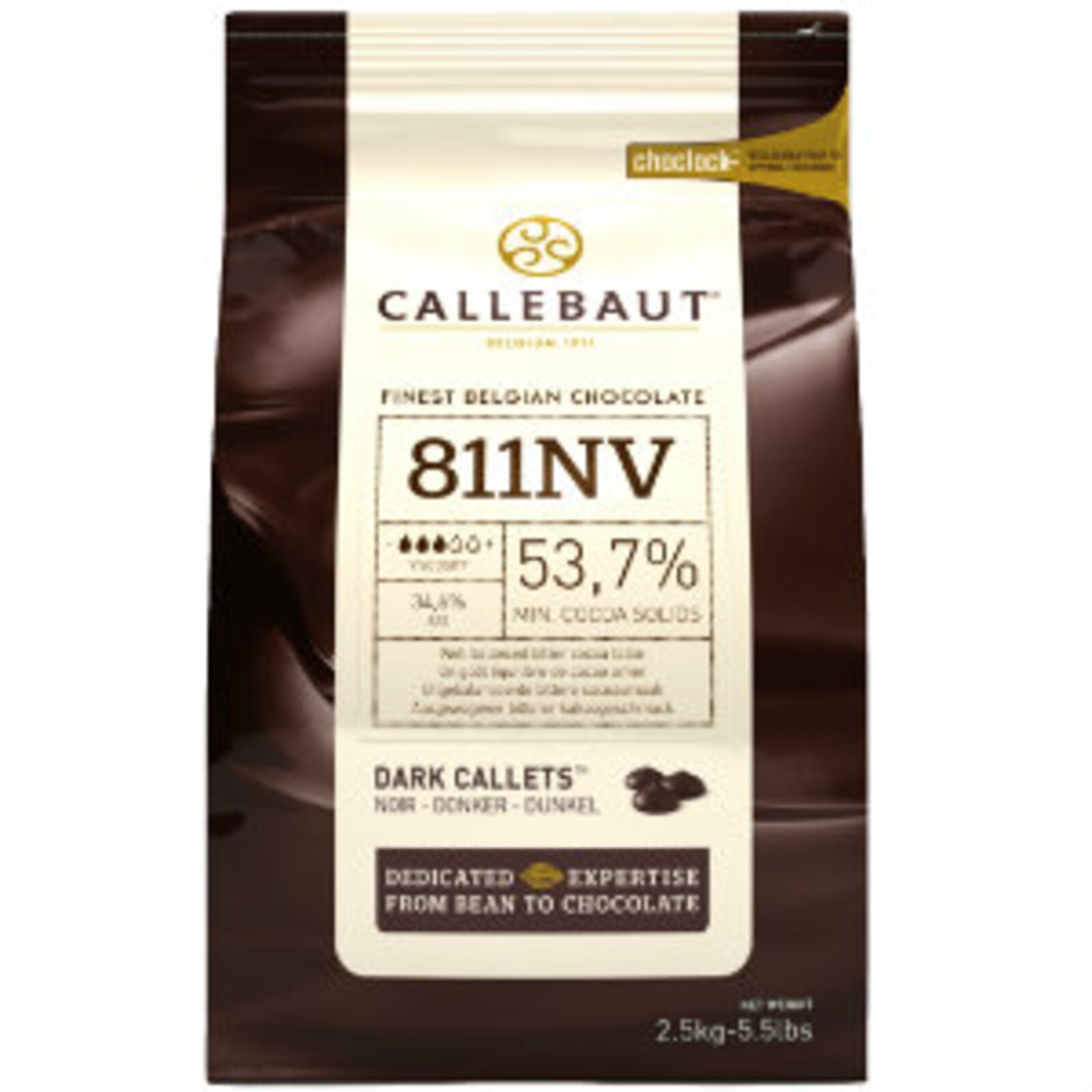 Callebaut Semi Sweet Chocolate 2.5 kg
Item #: 4549
Barry Callebaut # 811-CA-U76
This semisweet chocolate couverture is excellent in baking recipes, and for moulding, dipping, and for eating on its own. These callets are round drops of pure chocolate, easy to melt or temper, weigh, and store, and a divine taste in recipes calling for chunks of chocolate. The callets are made using 100% pure cocoa butter and a dash of vanilla that rounds off the taste with a slight sweet hint.
Pure chocolate requires tempering to obtain a high gloss for chocolate making.
Kosher dairy (not repackaged under kashrut supervision)
Ingredients: 53.7% cocoa solids
Product of Belgium.
NOTE: Due to the nature of this product, the chocolate may melt during shipping. This does not ruin the chocolate; the chocolate is perfectly fine. Occasionally there may be light-coloured streaks or film on the surface of the chocolate. This occurs naturally and is a characteristic of pure chocolate. It will disappear when the chocolate is re-melted.
Price: $38.79