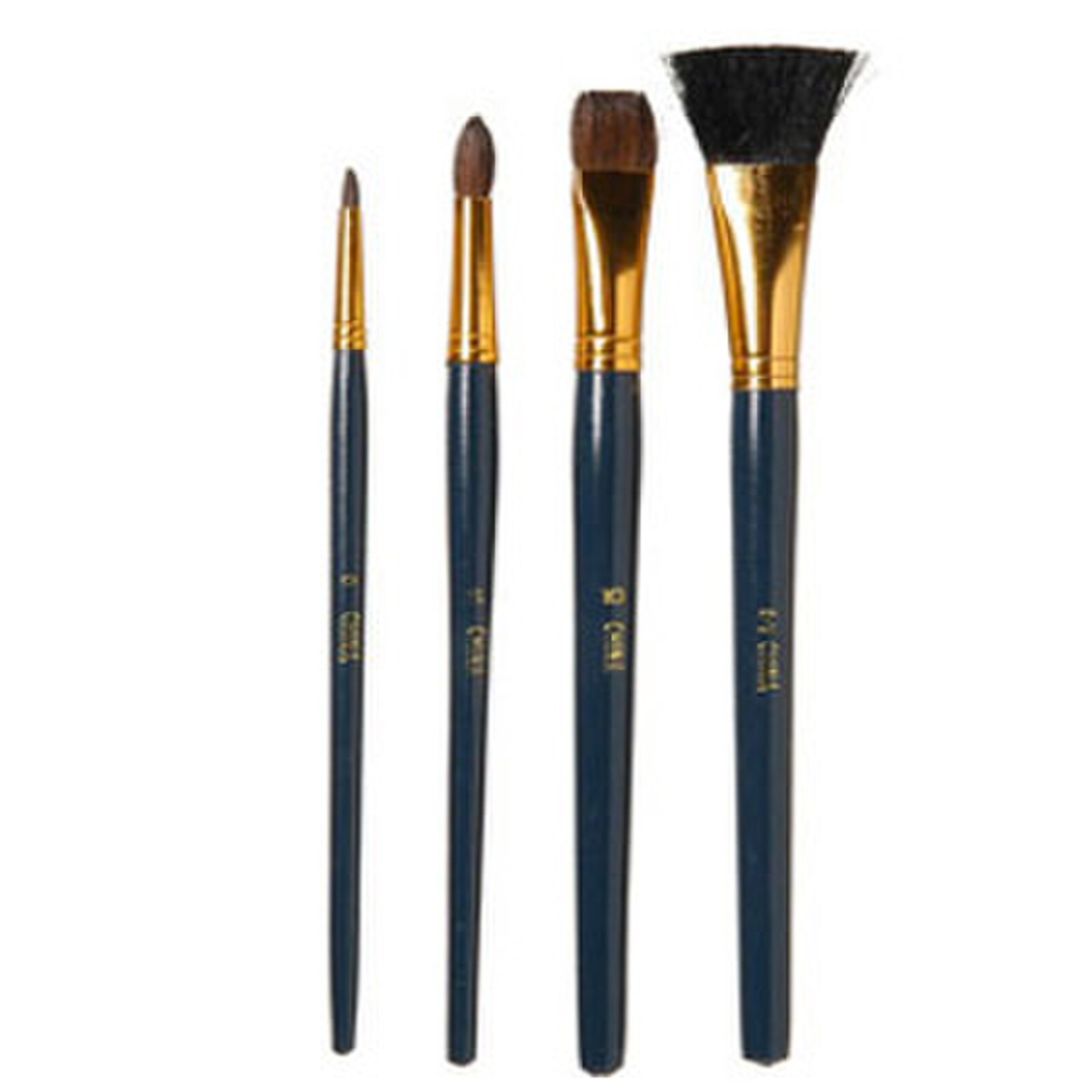 Brush - Artists Red Sable Flat & Round
Item #: 4571
This set of 4 red sable brushes easily does your work. Set includes two of each flat and round, all have wood handles.

Size : Flat 5/8 & 10, Round 0 & 5

Use and care : Before and after each use, wipe clean with a damp cloth and let dry. Do not leave in water or place in dishwasher.
Price: $5.09
(Out of Stock)