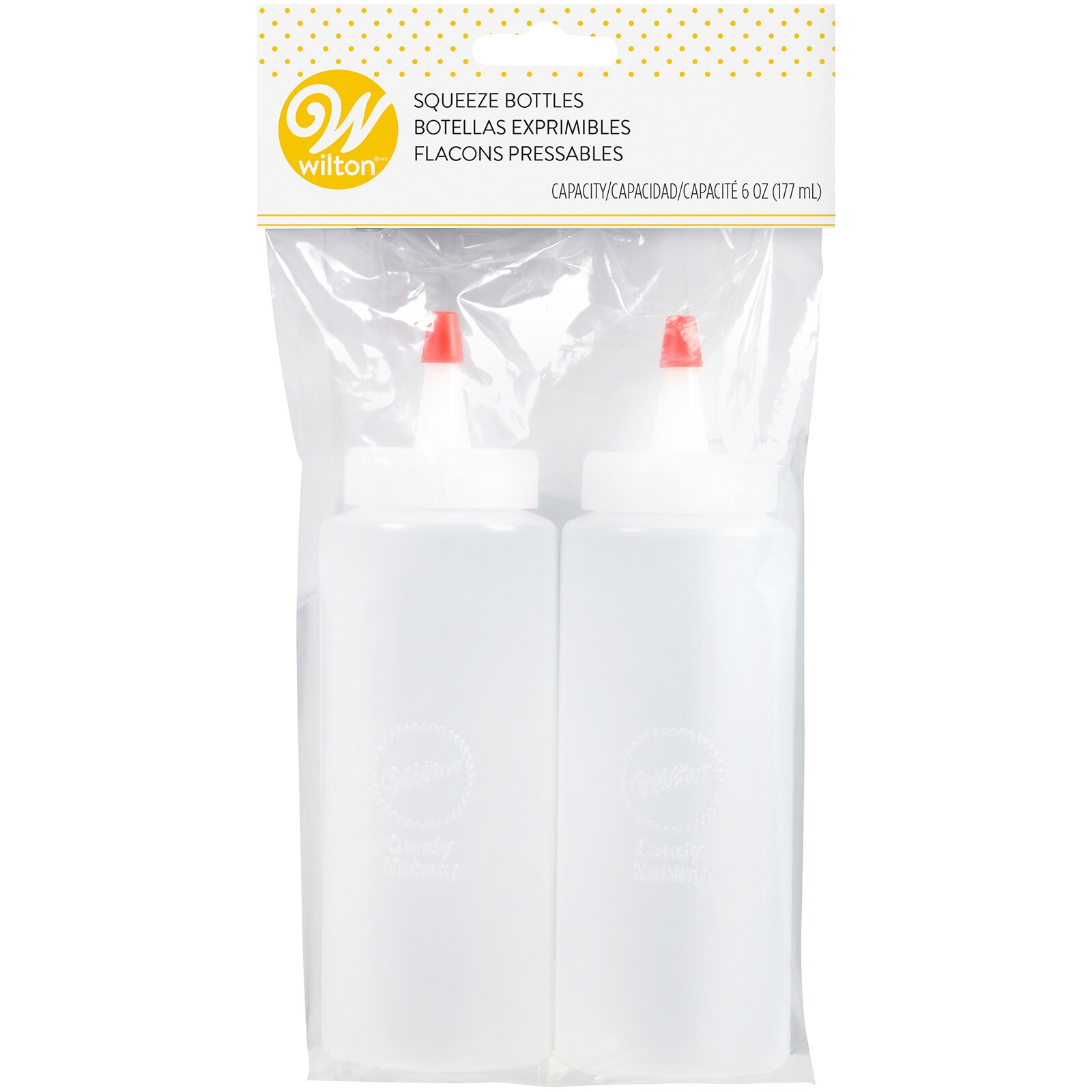 Wilton Squeeze Bottle 4 oz / 118 ml 2 Pack
Item #: 5061
Fill your chocolate molds, decorate your plates or desserts with sauces or chocolate. Can also be used to mix and dispense oils and vinegar's,
salad dressing, condiments.
This slightly opaque squeeze bottle are microwave safe for warming or melting candy or chocolate products directly in the bottle. All bottles include a red plastic cap for storing. Sold in a package of 2 bottles.
Size : 4 ounce / 118 ml
Price: $2.99