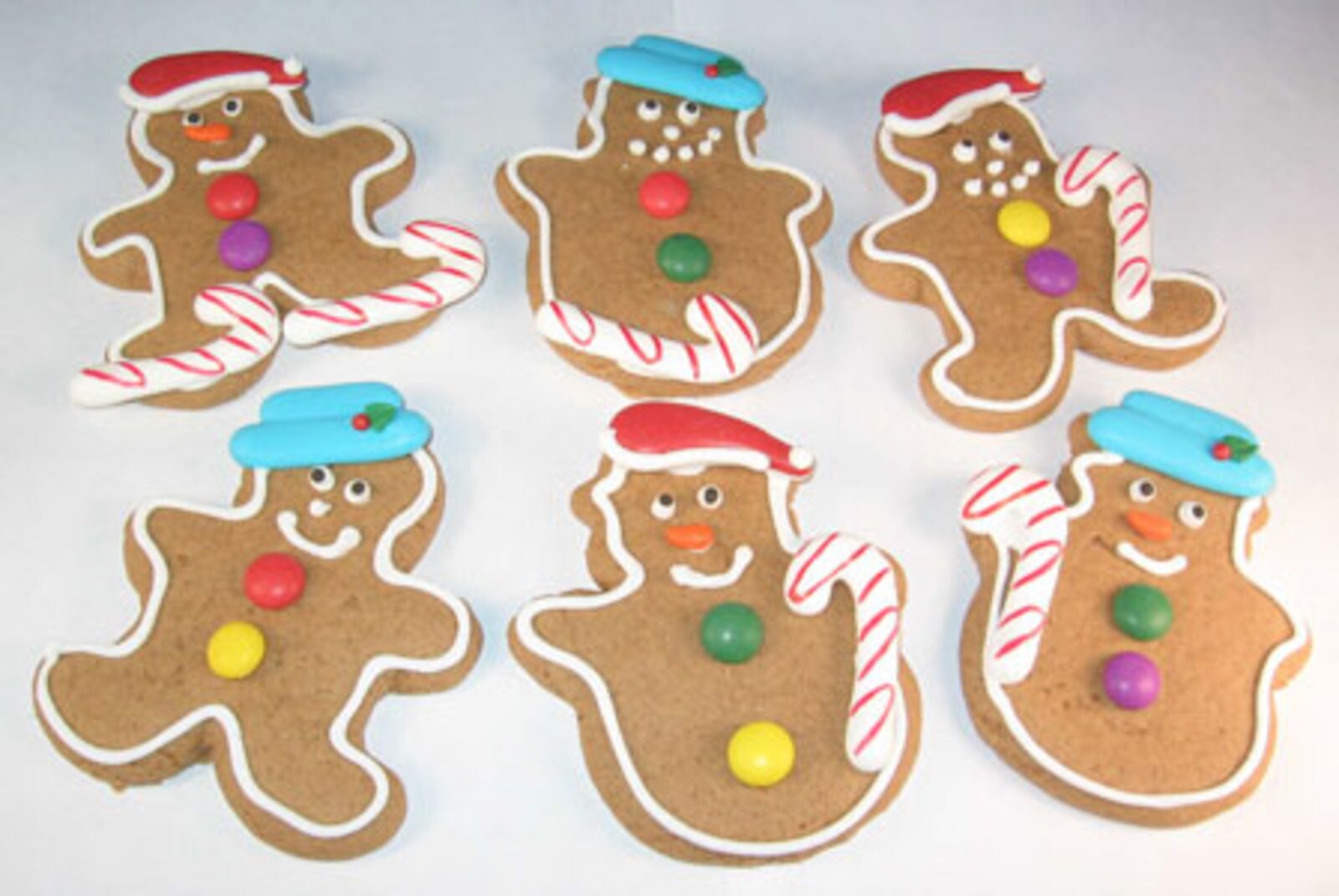 Royal Icing Snowman and Santa Pieces For Cookies
Item #: 1982
#1982

Royal Icing Snowman and Santa Pieces For Cookies

Dress up your snowman, gingerbread man or women cookie the easy way with these Snowman and Santa royal icing pieces. Each box contains 27 sets of each. Enough sets to decorate 54 cookies.

Snowman set has 1 blue hat, 2 eyes, 1 nose, 1 candy cane and 2 buttons.
Santa set has 1 red hat, 2 eyes, 1 candy cane and 2 buttons

Attach pieces to cookie with royal icing or chocolate.
Product is for after baking use only.

Finished idea shown however decorate as you wish. Cookies not included.
Price: $15.00