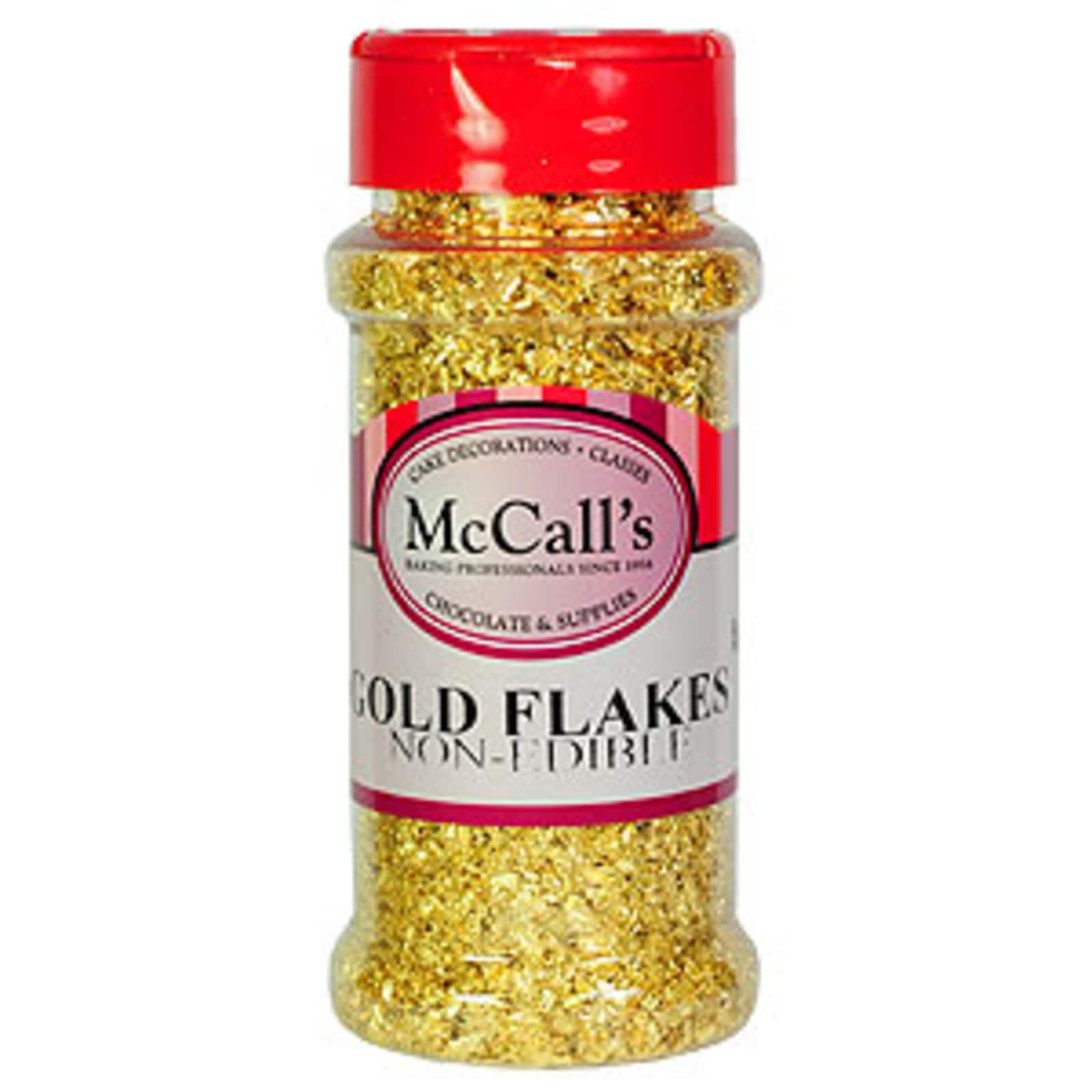 Gold Non-Edible Flakes 5 g
Item #: 7269
A very classy way to dress up a plate. Pipe a pattern on the plate with clear piping jelly and sprinkle with gold flake. This product is to be used as a decoration only. As gold flake is not classified as a food product and is considered a non-edible product.
Not to be used as a confection.

This product is available in a 5 gram jar.
Price: $19.99
Currently Out of Stock