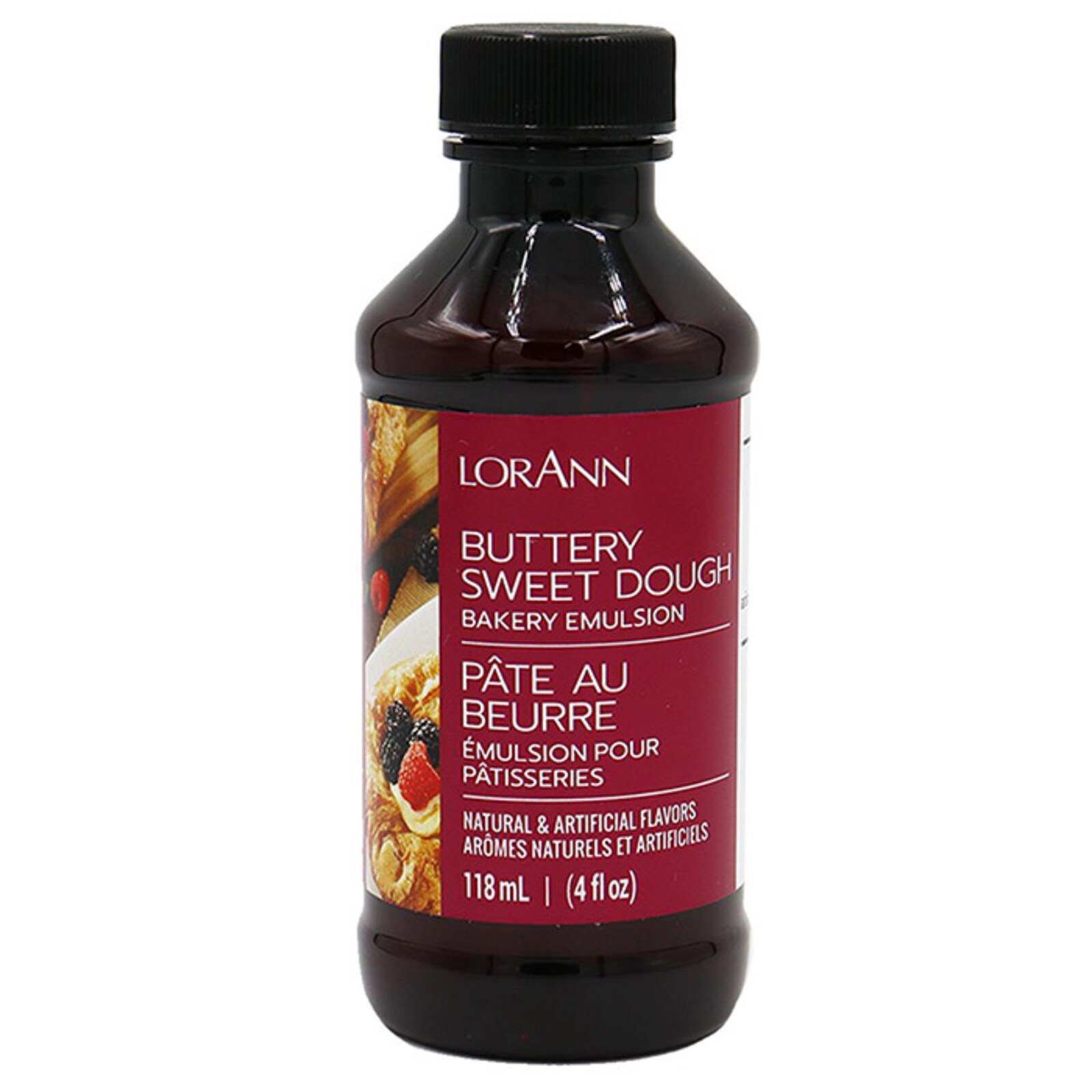 Buttery Sweet Dough Bakery Emulsion 4 oz/118 ml
Item #: 580
LorAnn Oils - Buttery Sweet Dough Baking Emulsion - Better than an Extract! Water-based instead of alcohol-based so the flavor won't bake-out!
LorAnn's Buttery Sweet Dough baking & flavoring emulsion has the rich taste of creamery butter combined with a hint of citrus and vanilla that will give your homemade sweet breads, pastries and butter cream frostings an irresistible flavor.
Buttery Sweet Dough will be the "secret ingredient" in your baked goods & frostings!
In your recipes calling for vanilla extract, try substituting Buttery Sweet Dough for a flavor update.
1 teaspoon extract = 1 teaspoon emulsion
• Water-based
• Kosher certified
• Gluten-free
• Soluble in water.
Size : 4 oz/118ml
Price: $7.39