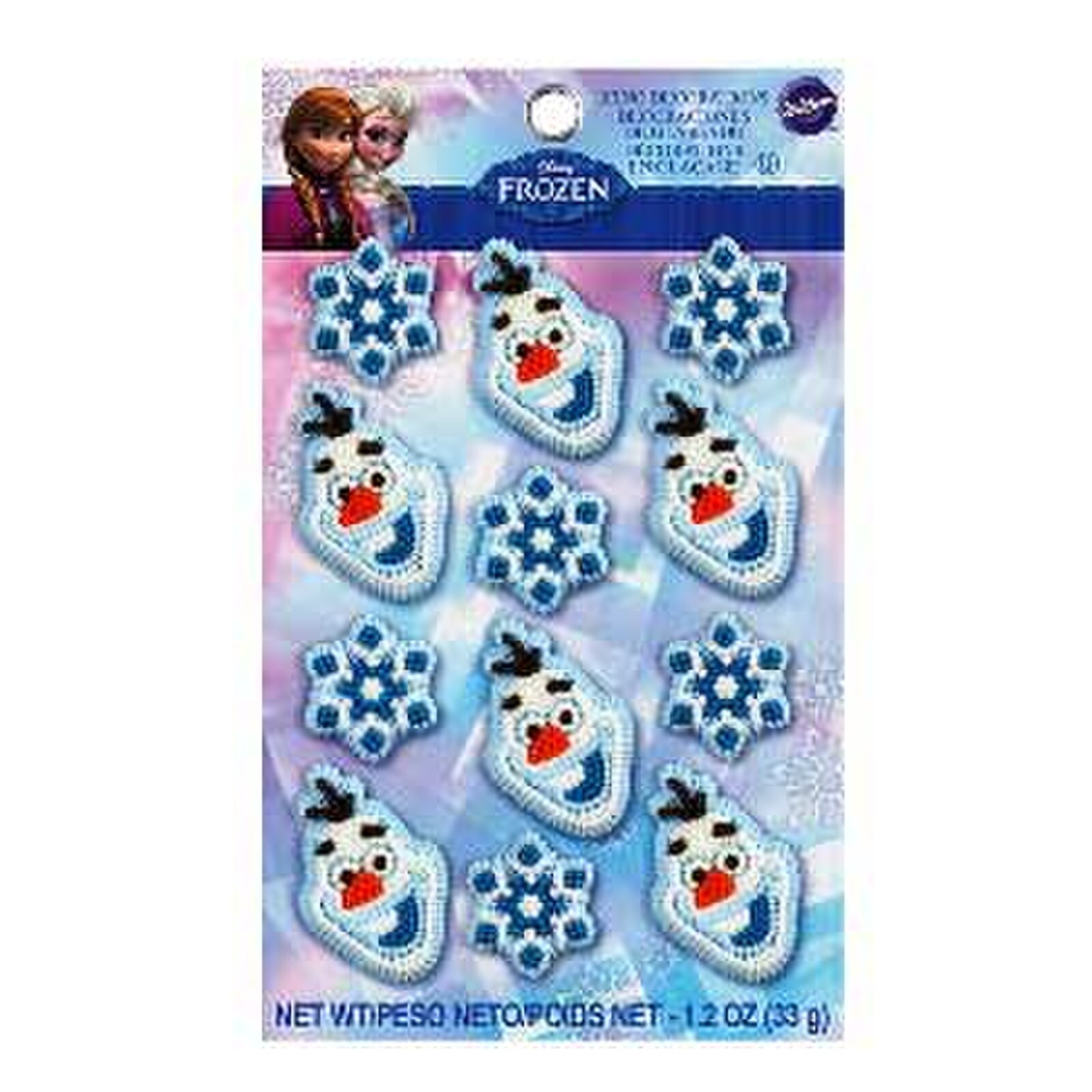 Wilton Disney Frozen Icing Decorations - 12 Pieces
Item #: 1082
Wilton # 2201-2551
Frozen Icing Decorations

These edible sugar shapes feature the lovable snowman Olaf and snowflakes. Each package contains 12 detailed decorations. Icing decorations are convenient for putting together last-minute treats for a themed party. The Frozen Icing Decorations are perfect for a little princess or a queen. Decorate treats for a birthday party or movie-watching event. To use, gently bend backing paper until the decoration releases. If decoration does not release, gently turn it to release, or, gently slide a spatula blade under icing decoration to remove. Needs no refrigeration. Store in a cool, dry place away from direct sunlight. Made in a facility that also processes soy and wheat products. Sold in a package of 12.

Size : Olaf 2" Snowflake 1"
Price: $3.99