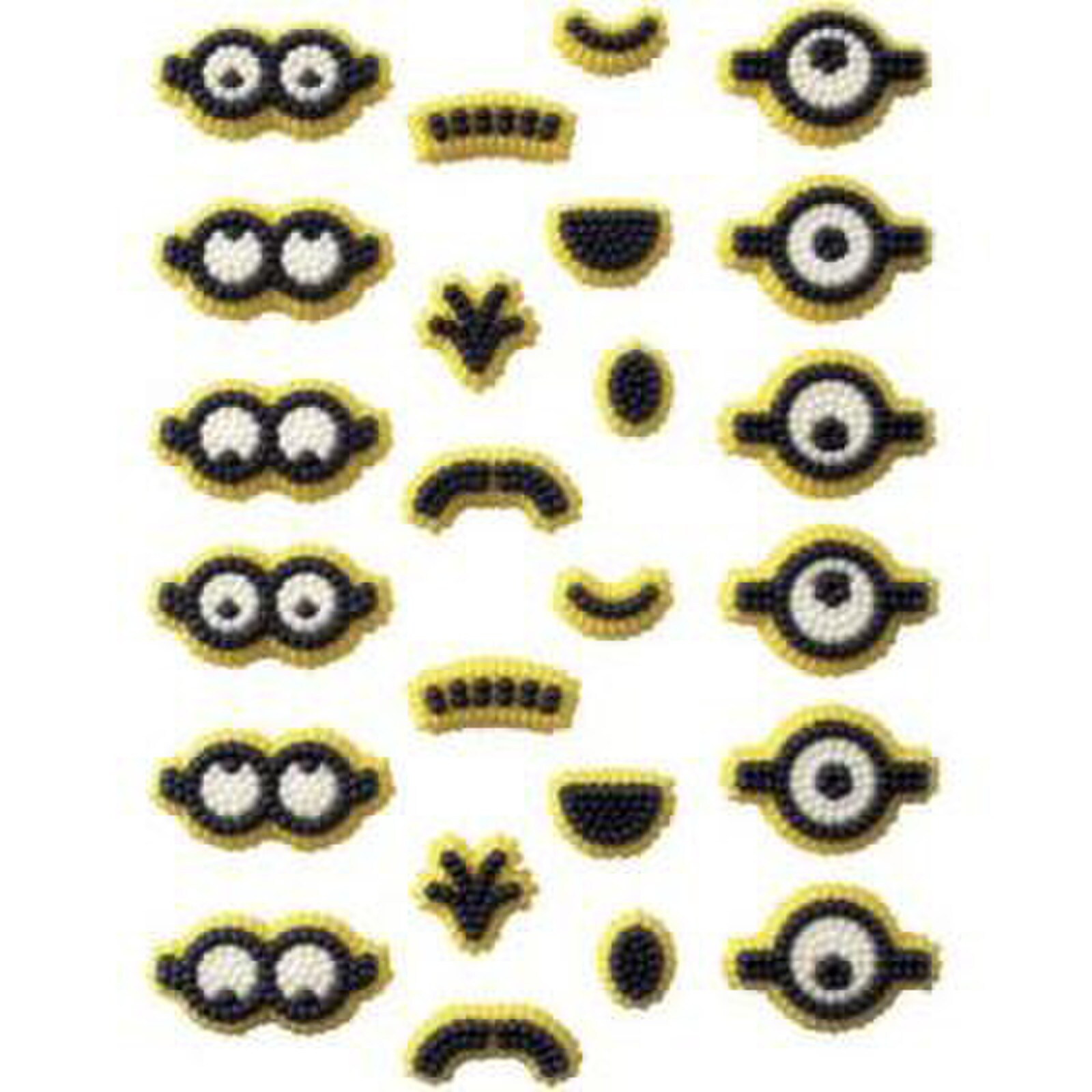 Wilton Minions Icing Decorations Pack of 24
Item #: 1764
Wilton # 2201-2619
Top cupcakes, cookies, brownies and cakes with edible Minions Icing Decorations. These edible sugar shapes feature all of the trimmings to create your own Minions treats.
Each package contains 24 detailed decorations
including: eyes, hair and mouth.
Icing decorations are convenient for putting together last-minute treats for a themed party. Decorate treats for a birthday party or celebration. To use, gently bend backing paper until the decoration releases. If decoration does not release, gently turn it to release. Needs no refrigeration.
Price: $3.99