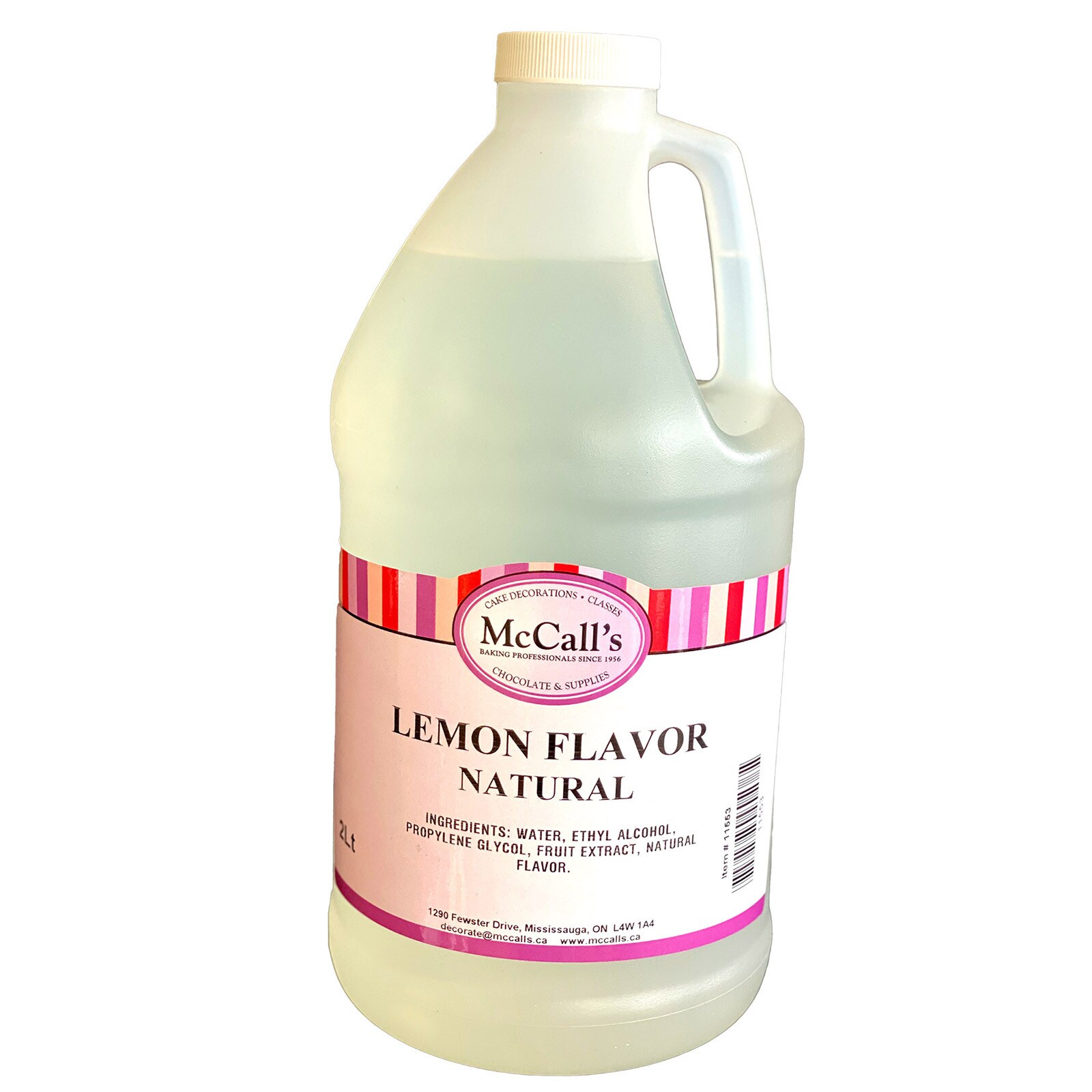 Lemon Flavor Natural 2 liter, 1/2 gallon
Item #: 11553
Use on anything that calls for a twist of lemon flavour. This natural flavouring delivers the perfect balance of sweet and sour for your baking and cooking needs. Use to make lemon meringue pie, lemon cookies, or to enhance your lemonade and icings.

Size: 2 L / 1/2 gal.

Ingredients: Water, Ethyl Alcohol, Propelyne Glycol, Fruit Extract, Natural Flavour.
Price: $95.99