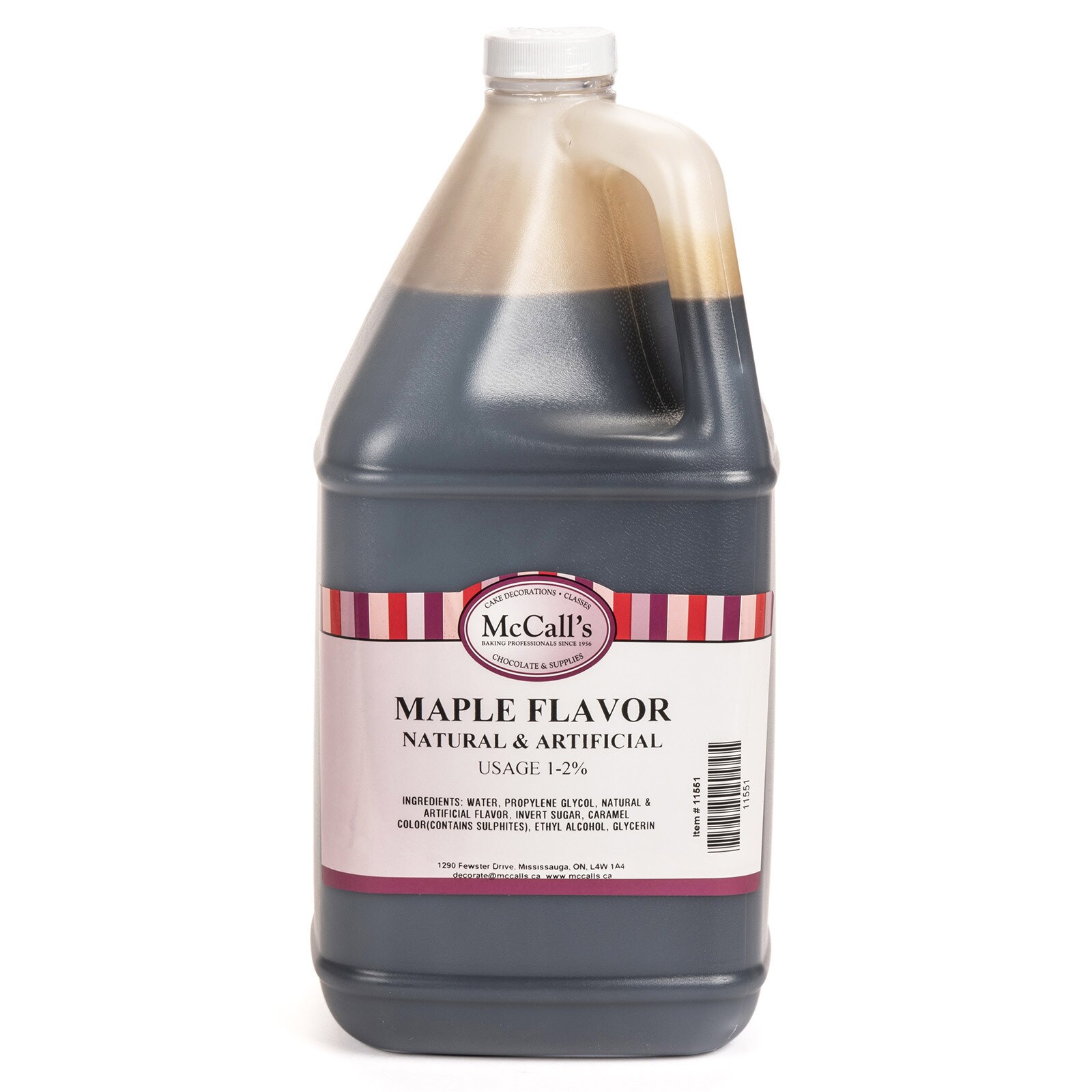 Maple Flavor Natural & Artificial 2 liter 1/2 gallon
Item #: 11551
Use a dash of this natural and artificial flavor to add a sweet maple flavor to your carrot cakes, oatmeal cookies, and other pastries. It's also great for adding to barbecue, baked beans, and sweet potatoes. This maple flavoring allows you to add a full-bodied maple syrup taste without adding the extra calories.

Size: 2 L / 1/2 gal.

Ingredients: Water, Propelyne Glycol, Natural and Artificial Flavor, Invert Sugar, Caramel Color (Contains Sulphites), Ethyl Alcohol, Glycerin.
Price: $50.99