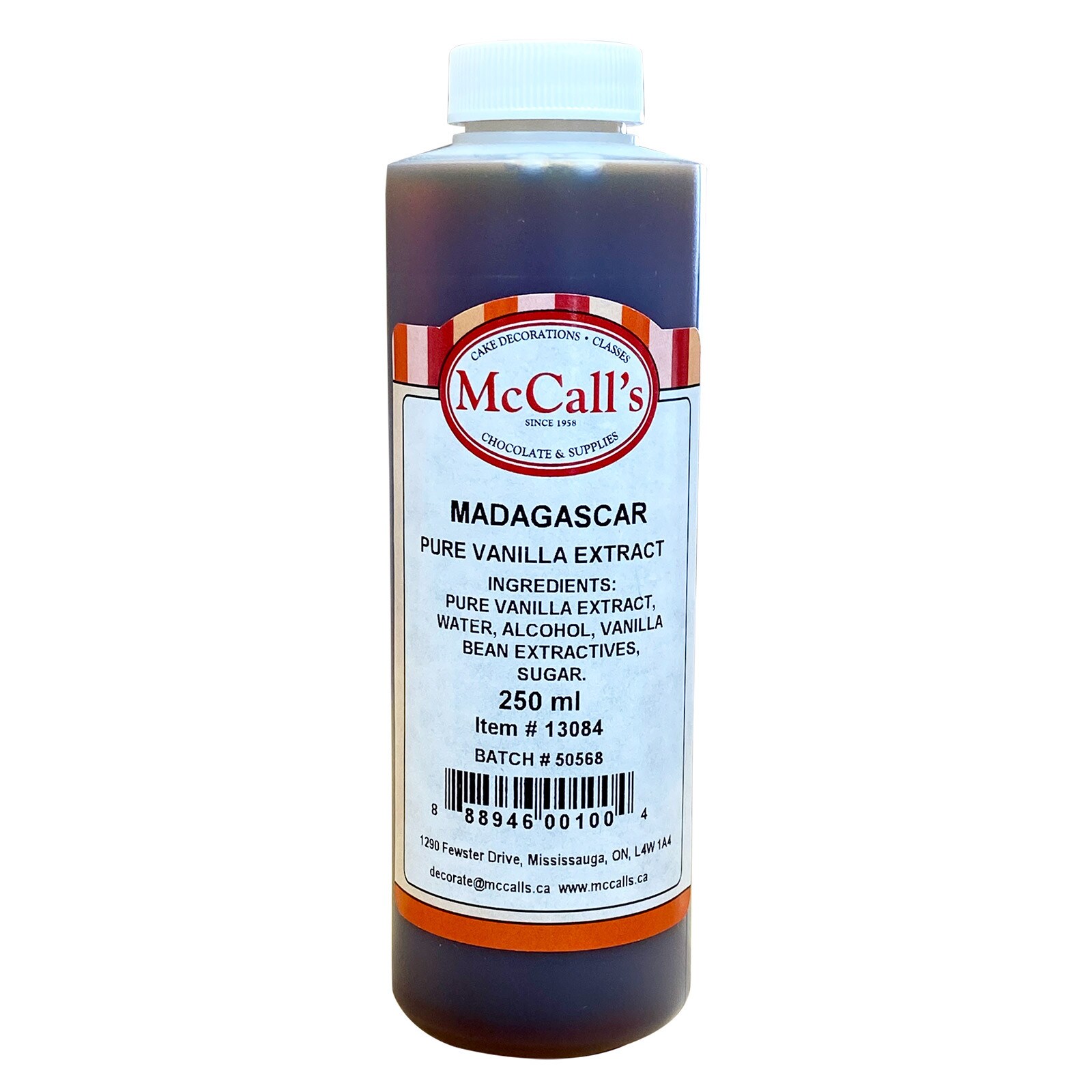 Madagascar Pure Vanilla Extract
Item #: 13084
Produced from the best vanilla beans grown on the islands of Madagascar. Also known as "bourbon vanilla", these beans are aged to perfection on the vine to produce a rich, creamy, smooth flavor that blends beautifully with a variety of food.
Kosher certified
Gluten-free
Natural
Size: 250 mL. / 8.4 fl. oz.
Ingredients: Vanilla Bean Extractives, Water, Alcohol 35%.
Price: $60.59