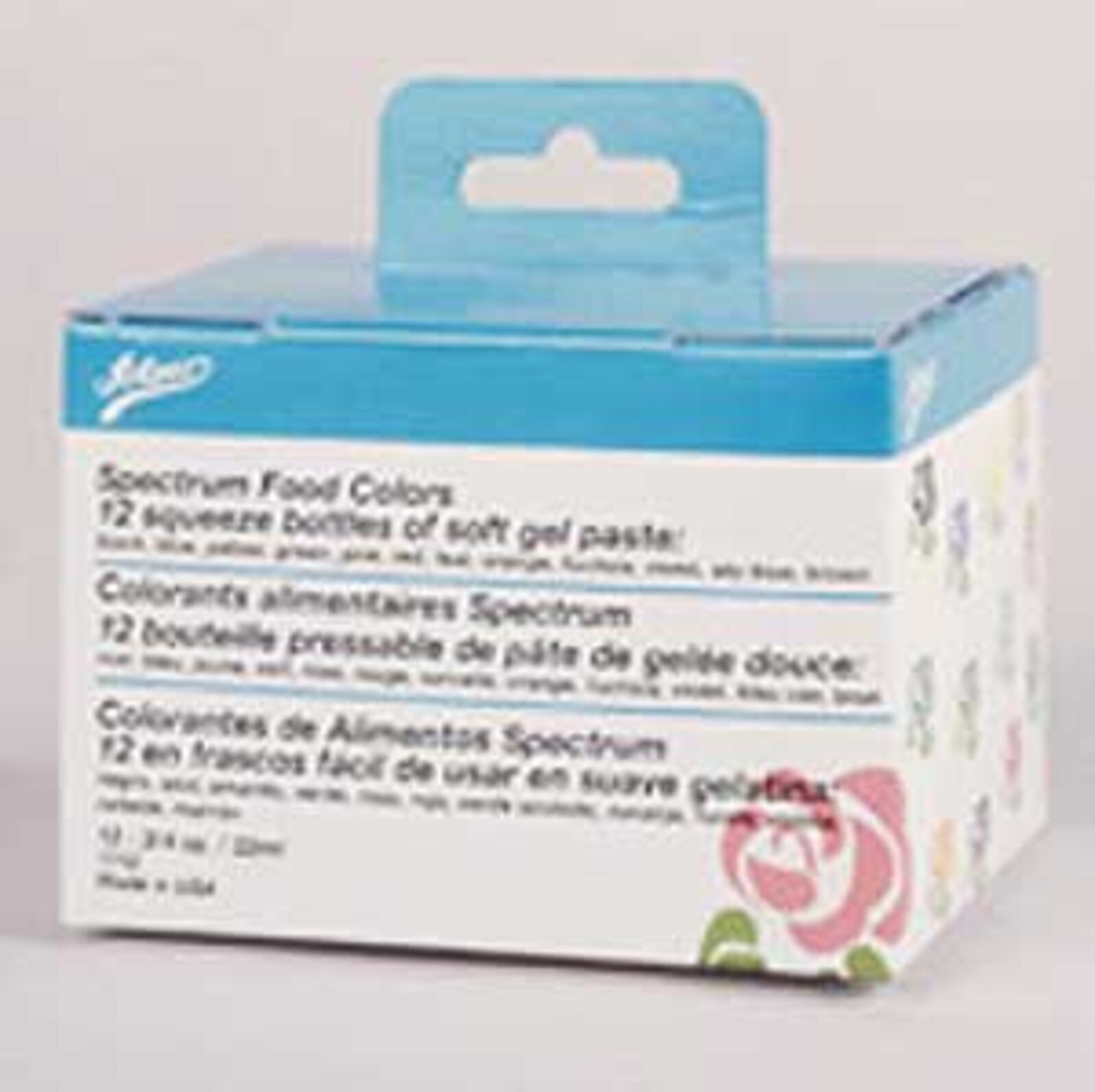 Food Color - Gel Paste Color Kit pack of 8 (1/2 oz)
Item #: 3136
ATECO # 1112
Formulated with the necessary die concentration levels needed to achieve the most vibrant and brilliant colors available. Gel Colors have a viscosity that offer the convenience of a pourable product, and makes it easy to duplicate shades. Gel Colors will not breakdown buttercream or any non dairy icings like convectional liquid colors. Gel Colors are also great for coloring cookie dough, bread dough, cake batters, and even kid's play dough as it will not change the consistency of your product.
This kit contains 8 bottles 1/2oz each in the following colors: black, lemon yellow, leaf green, deep pink, super red, orange, violet, sky blue.
Gel Colors are also Kosher.
Price: $17.99