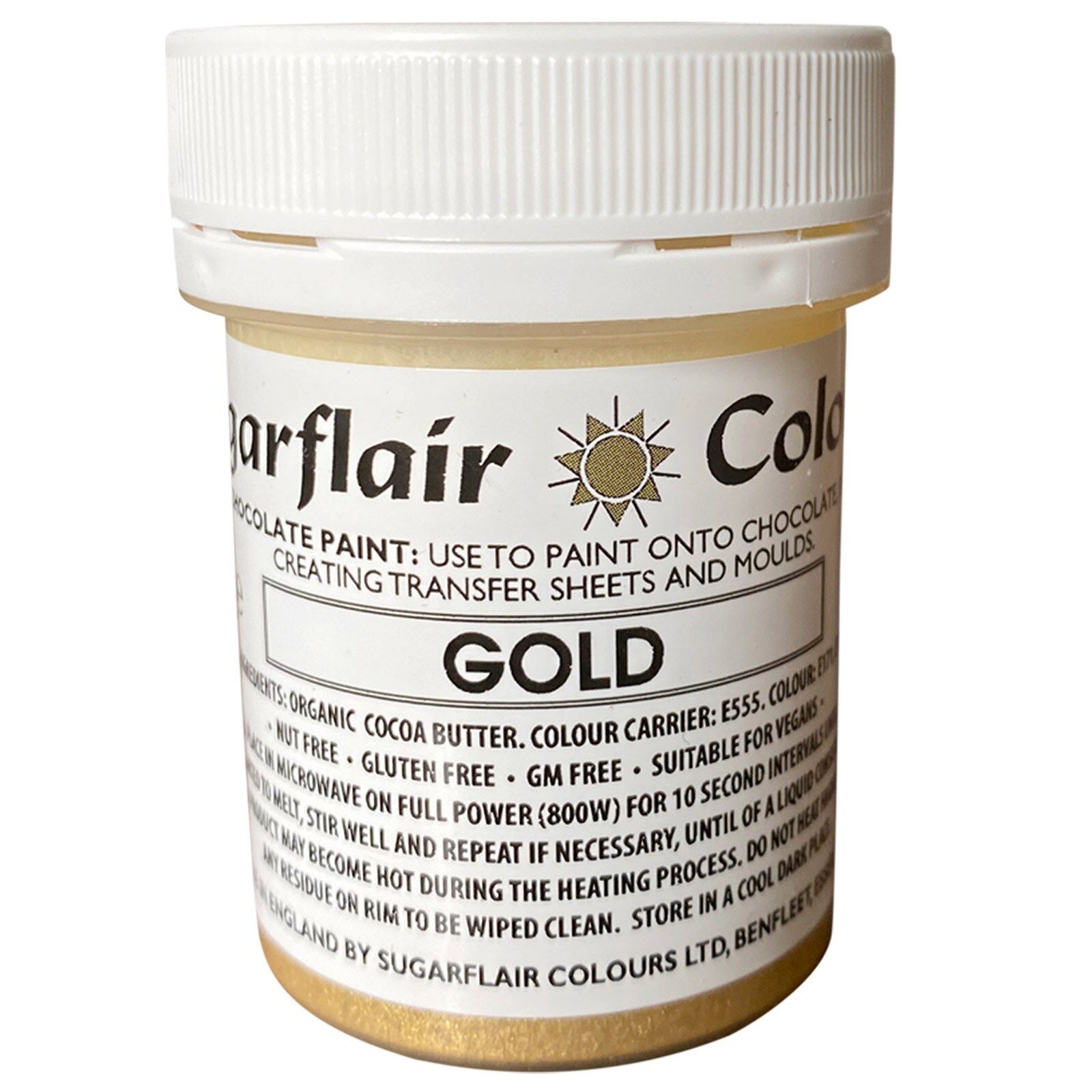 Edible Chocolate Paint - Gold 35 g
Item #: 17520
Painting and colouring chocolate has need for a colouring that is specially designed to use with high fat products. Sugarflair Chocolate paint is perfect for the job. This gold oil based food colouring can be used to add to chocolate to achieve the desired colour, paint directly on chocolate, create transfer sheets or painting direct into chocolate moulds.
Size : 35 g
This product is
Certified Kosher
Gluten Free
Nut Free
GM Free
Suitable for Vegetarians
Suitable for Vegans
Instruction for use :
Remove lid, and place in the microwave on high (800W) in 10 second intervals, until the product has started to melt.
Stir well and if required repeat above microwave instruction of high in 10 second intervals until the color has a liquidly consistency.
Product may become hot during the heating process so please be careful
Do not heat to more than 40°C
Price: $15.59
(Out of Stock)