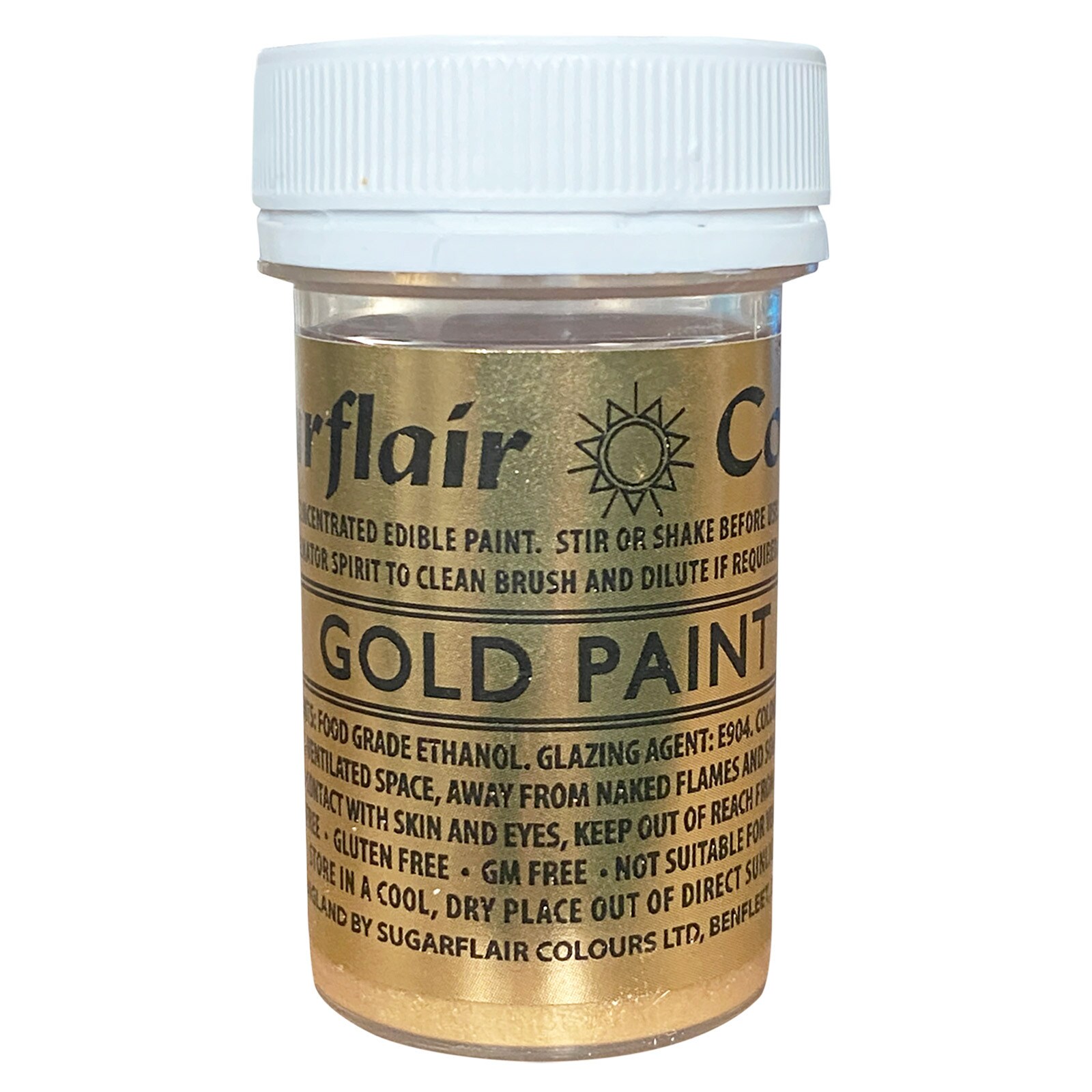 Matt Food Paint - Gold (Fast Drying) 20 g
Item #: 17531
Sugarflair gold paint is 100% edible and dries to a stunning finish. Perfect for painting on dry sugar paste, marzipan, fondant, chocolate and royal icing. Allow to dry completely before adding an additional coat.

Size : 20 g

Instructions for use :
Shake and stir well before use, keep the thread of the pot clean and replace lid when not in use.
Use a suitable brush for your application of small areas and a sponge to apply to larger areas. Not recommended to use right out of the pot due to cross contamination.

Use alcohol to thin the paint, remove spillage or clean your brushes.
Price: $16.99