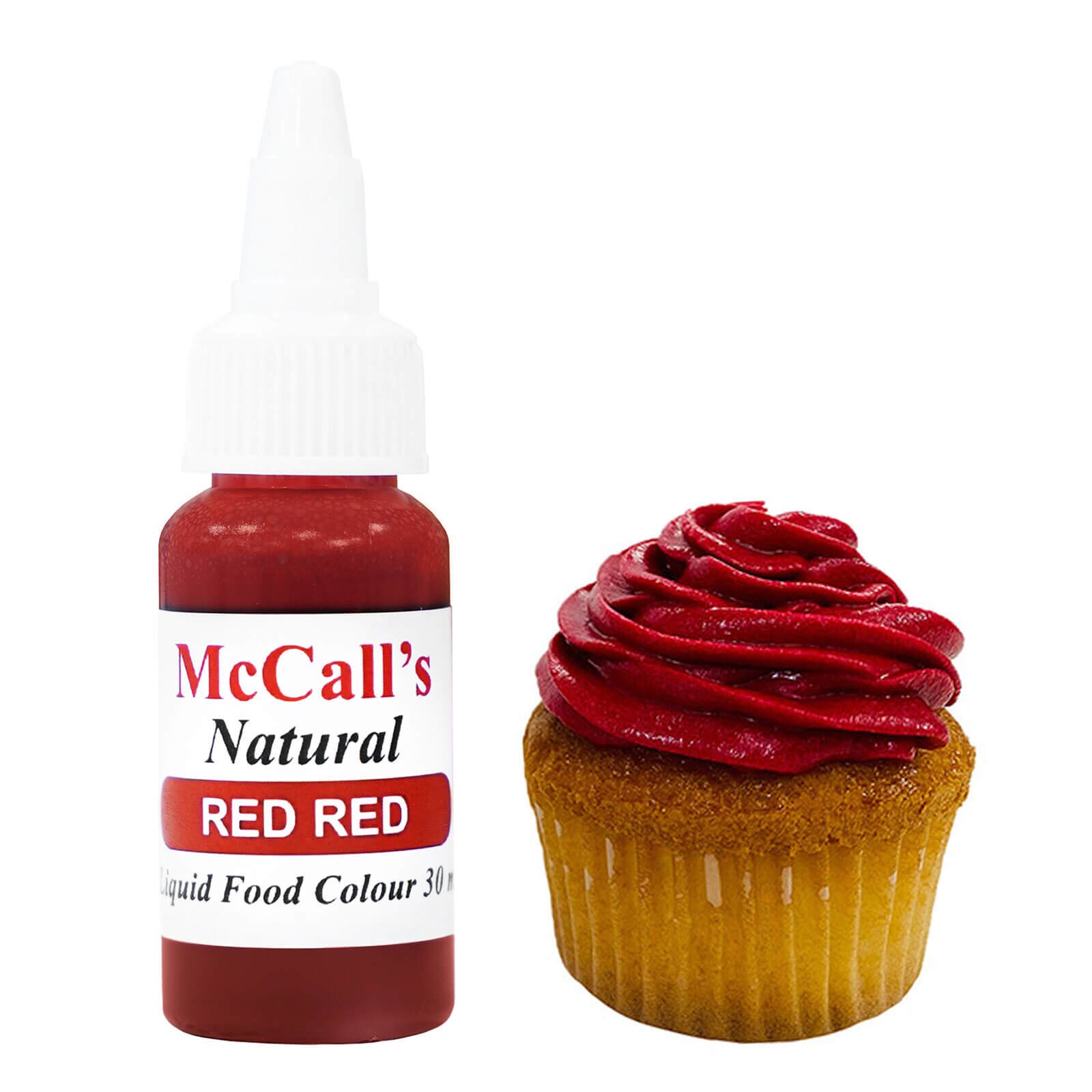 Natural Liquid Red Red Food Color 30ml, 1 oz
Item #: 18458
These are professional strength Natural food colors. They deliver beautiful and brilliant color in icings and whipped toppings. These l colors are freeze stable, with a minimal fading and no bitter after taste. To obtain the deeper reds, blues, greens, blacks, or other colors, mix your colored icings 24 hours in advance, cover and store for later use - the colors will deepen overnight!
Packaged in convenient squeeze bottles, colors can be dispensed one drop at a time so you can achieve precise colors. McCall's Liquid will color, whipped toppings, buttercream & royal icing, fondant, gum paste, marzipan, macarons, and pastillage. It is best to test natural food colors first as they react differently to some ingredients.
Meets all food regulations as edible.
Color: Red-Red
Size: 30 ml, 1 oz net weight
Plastic squeeze bottle with flip top lid.
Ingredients: Vegetable glycerin, red radish extract, maltodextrin, natural vanilla, red cabbage extract, dextrin, citric acid (acid regulatory).
Price: $7.99