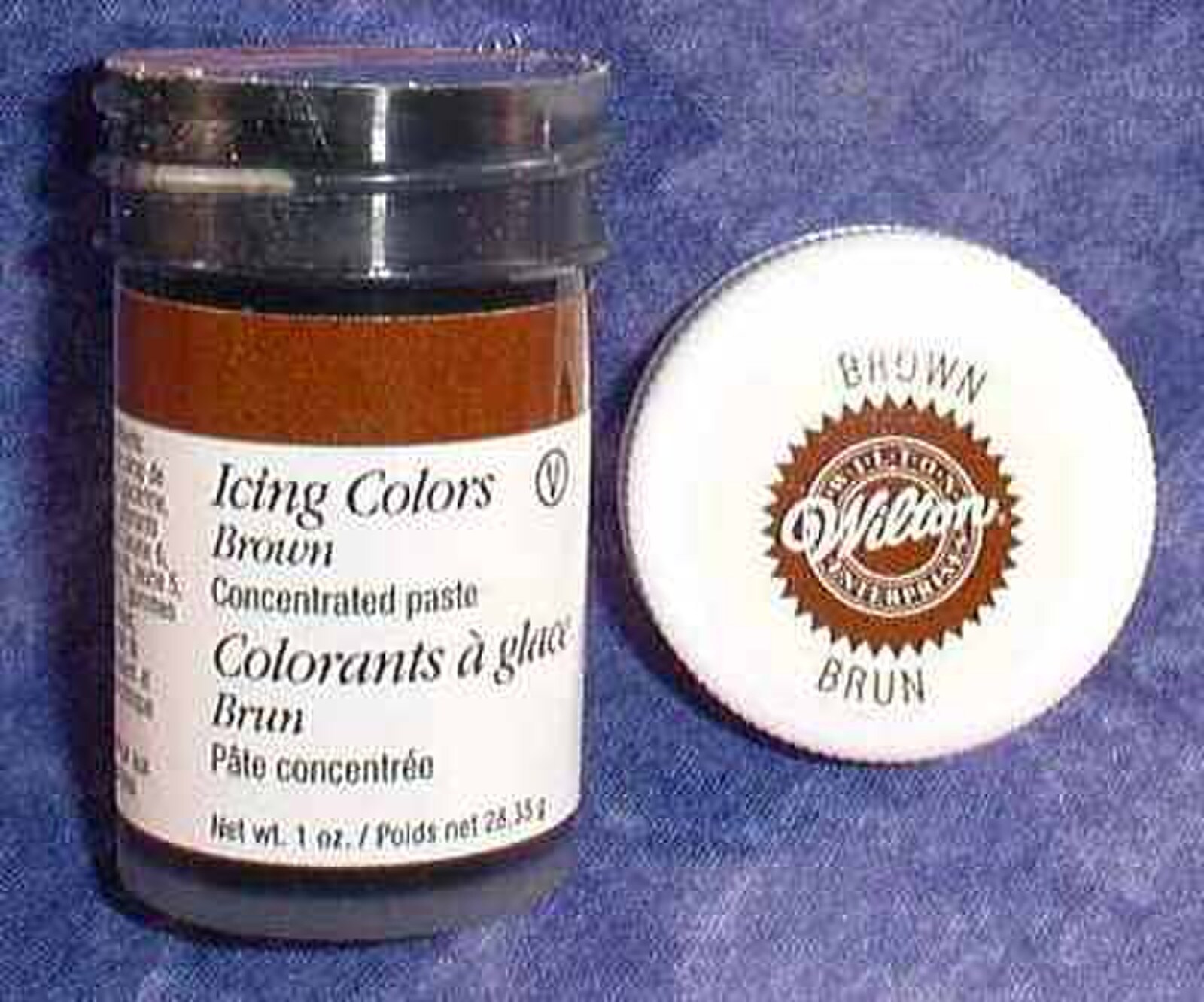 Wilton Brown - Brown Icing Color 1 oz
Item #: 3742
Wilton # 2201-1469
WILTON BROWN ICING COLOR
Wilton's colors are made to produce "deeper," "richer," color with just a small amount. These concentrated gel formula helps to achieve that exact shade without watering down your icing.
Can also be used to color marzipan, rolled fondant, gumpaste, bread dough, cookie dough and even kid's play dough.
There is a huge selection of colors already made, however you can also blend colors to achieve your own custom color. This 1 ounce bottle comes certified Kosher.
Price: $2.59