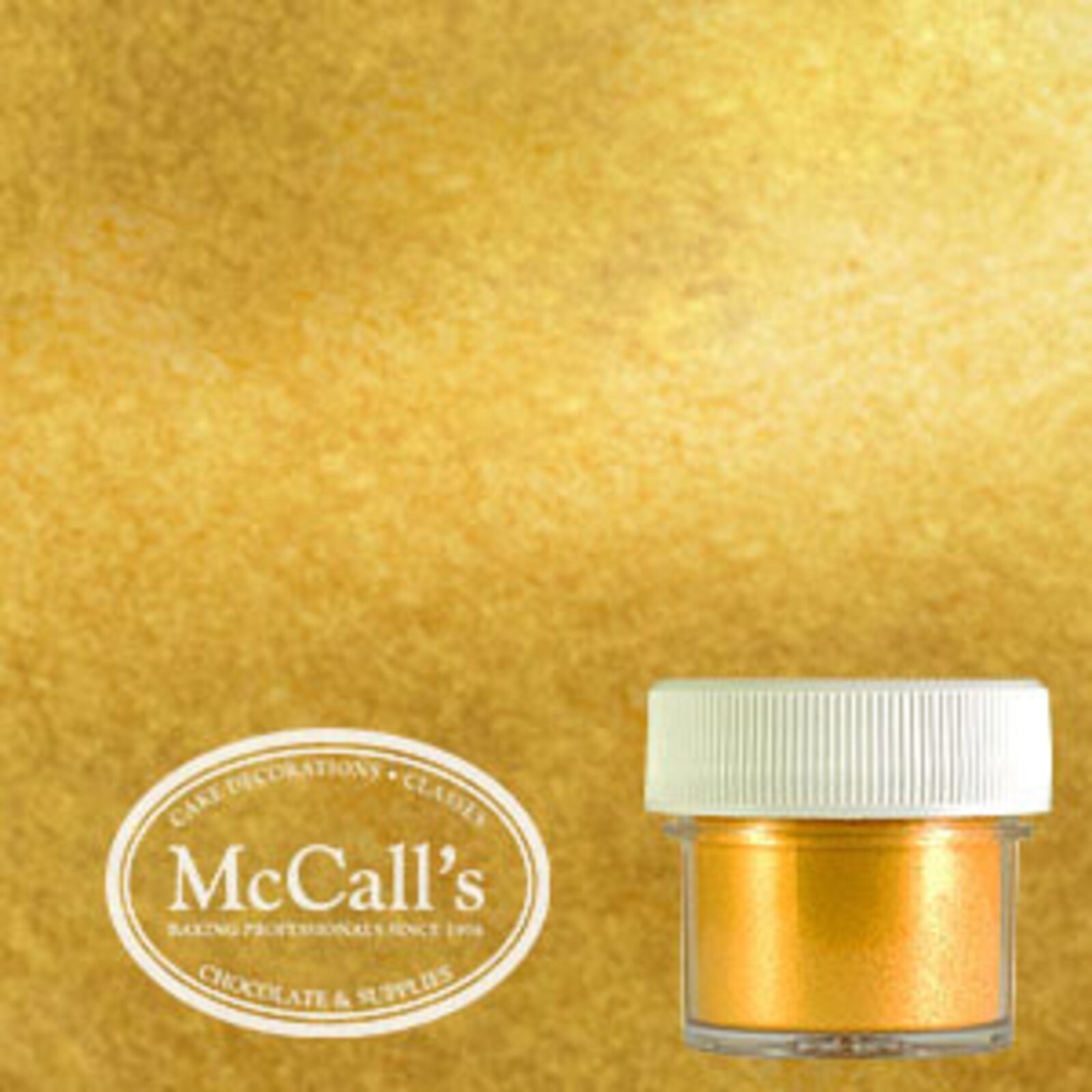 Radiant Gold Metallic Luster Dust 3 g (Edible)
Item #: 20811
This edible gold dust can be used on finished gum paste, fondant, sugar paste, chocolate or marzipan products. Mix the dust with gin, vodka or white rum and then paint on desired area for a stunning gold shine. If alcohol is a factor you can use lemon or almond oil. Product can also be dusted dry to give a different shimmering look.
Meets food approved regulations as edible.
Want to make gold piping gel? Just mix the radiant gold with clear piping gel and you have a nice gold sparkle piping gel for writing on your cakes.
Size: 3 g
Plastic jar
VIP Free Shipping
Price: $6.99