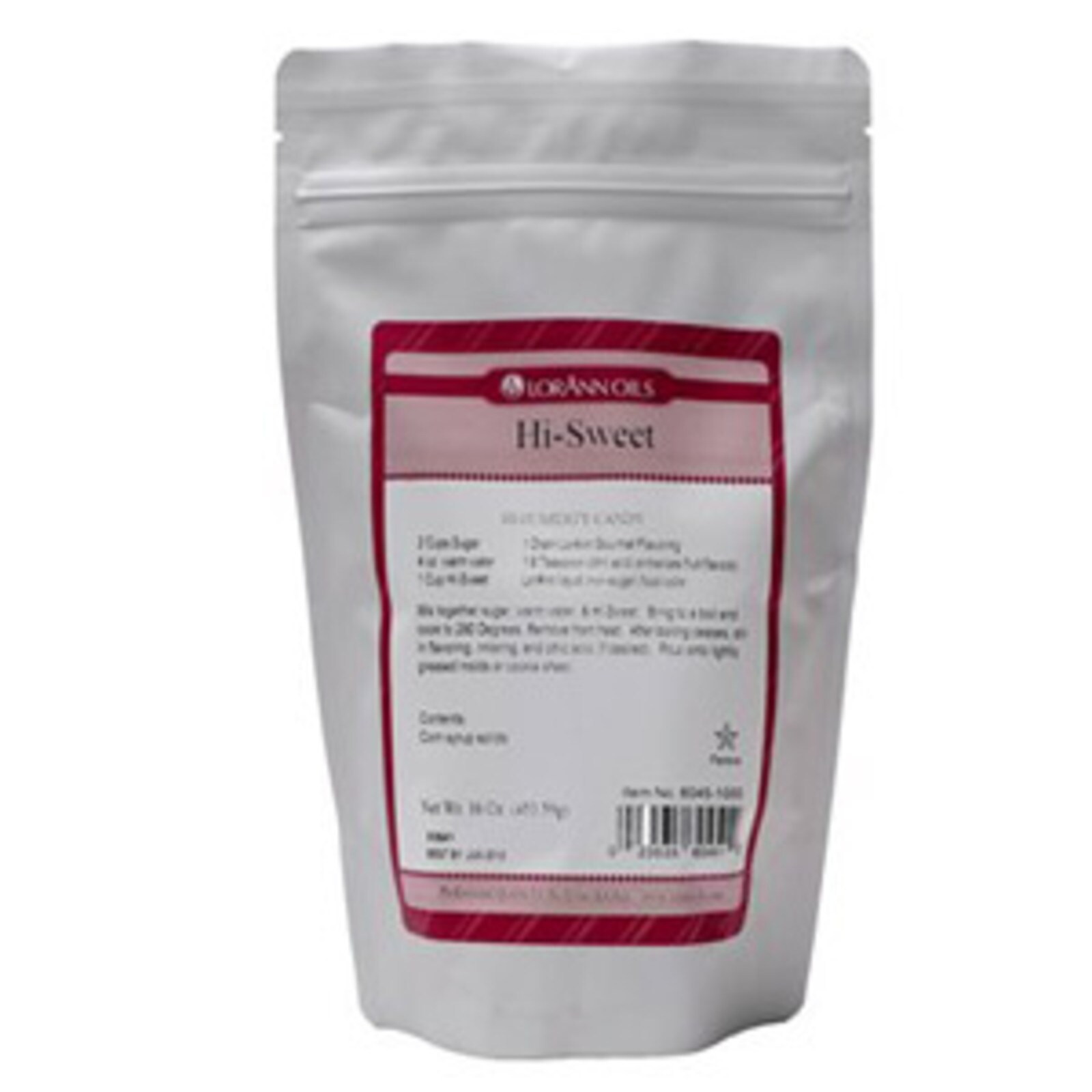 Corn Syrup Powdered - Hi Sweet 16 Oz / 454 Gm
Item #: 14616
Corn Syrup Powered - Hi Sweet

Karo TM syrup replacement. Helps to keep hard candy from getting sticky in humid weather. New and improved with a finer consistency to reduce graining.

Size : 16 ounce / 454 grams

Kosher Certified

Recipe for Hi-Humidity Hard Candy
2 cups sugar
4 oz warm water
1 cup hi-sweet corn syrup powder
1 dram LorAnn Gourmet flavoring
1/8 tsp citric acid (enhances fruit flavors)
LorAnn (non-sugar) food color

Mix together sugar, warm water and & Hi-Sweet Corn Syrup Powder.  
Bring to a boil and cook to 290° degrees.  
Remove from heat. 
After boiling ceases, stir in flavoring, coloring, and citric acid (if desired).  
Pour into lightly greased hard candy molds or onto a cookie sheet. 

Price: $4.99