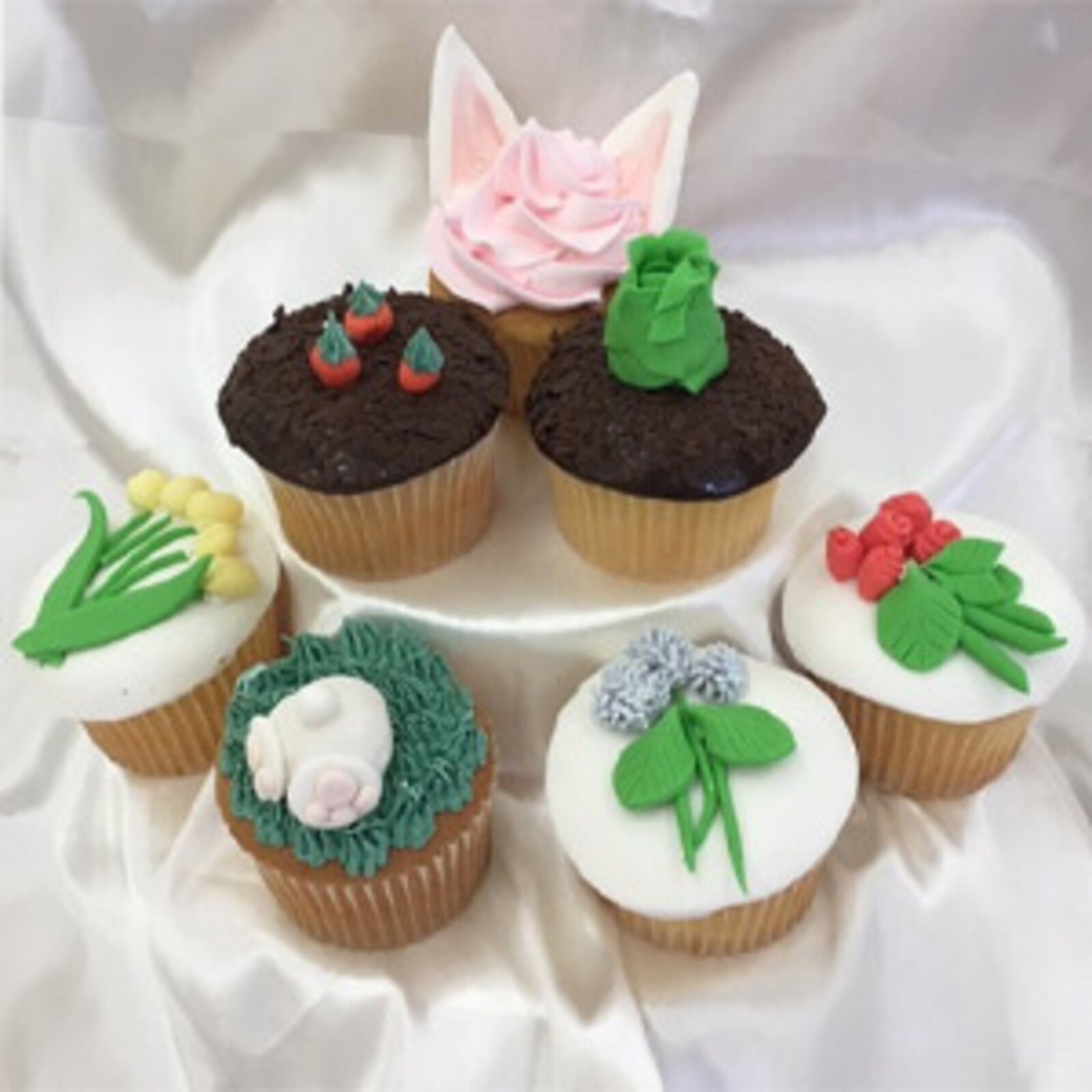 Seasonal Cupcakes - New
Class #: 25015
When: 2019 April 17
6:30 pm - 9:30 pm
Wednesday
Spring is just around the corner. Join in on this workshop and learn cupcakes that friends and family will not believe you made yourself. This workshop will cover simple figure modeling, finger flowers and discovering
what it the perfect paring of fillings for your cupcakes. You will take home cupcakes to enjoy and share.
One, 3 hour class
Tools Required:
1 of each : decorating tips #12, #16, #233, #1M or 2D, and pastry tube #4. 2 standard couplers, 6 disposable bags, small spatula, apron, 2 tea towel, pen/pencil, Ziploc bag, 6" rullar, 3" round cookie cutter (plain or scallop edge), #3 round brush, paring knife, small sieve or garlic press, pizza cutter and a pair of scissors.
Prerequisite:
None
Limited spots available - please register early.
If you are booking a class for more than one person, please complete a separate registration purchase per person.
By making a payment on this class you confirm that you agree to our
class policies
.
Location:
3810 Bloor Street West
Etobicoke, ON, M9B 6C2
MAP
Class does not run this semester