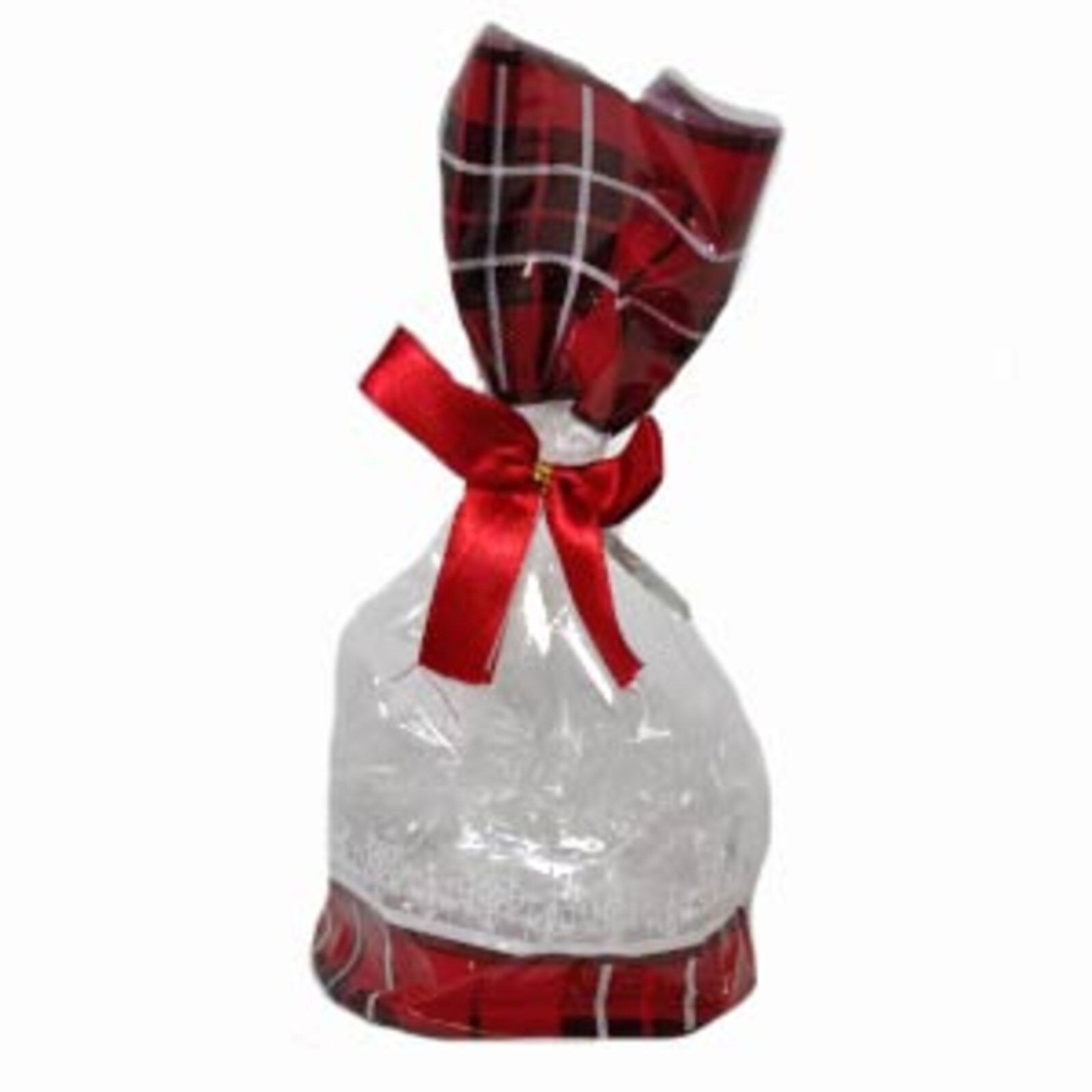 Bag - Red Plaid Round with Bow 4" X 9" - 100 Pieces
Item #: 17704
Red Plaid Cello Bag with Red Bow

This plaid bag is perfect to put stacked cookies, chocolates, pretzels, nuts, or candy in. Finish it off by closing it with the included red bow. Sold in a package of 100.

Color : Red Plaid

Size : 4" diameter round x 9" tall, bow is 2 3/4"

Price: $49.99