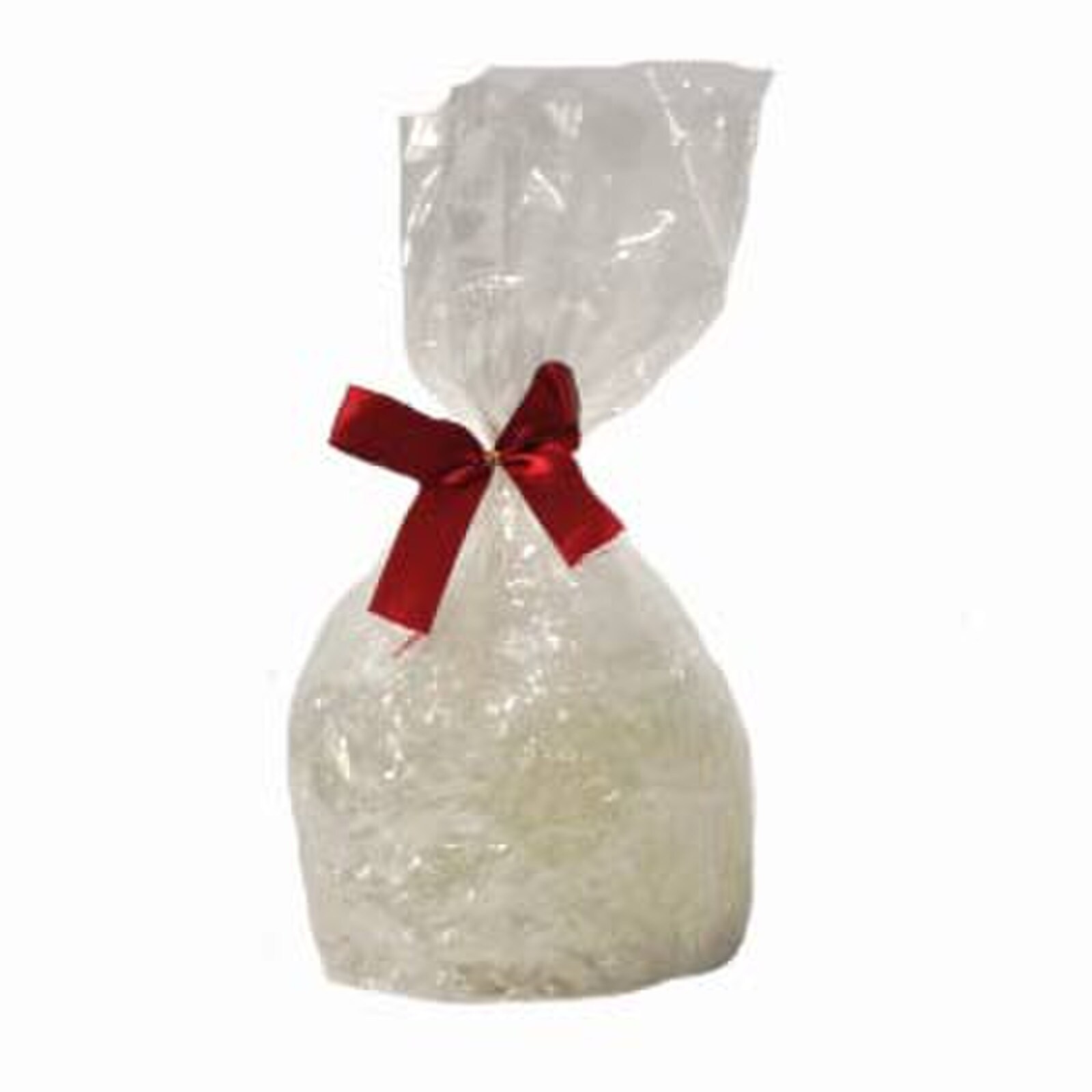 Round Clear Cello Bag with Red Bow 4" X 9" - 2 Pieces
Item #: 4047
This clear bag is perfect to put stacked cookies, chocolates, pretzels, nuts, candy or any treat. Closing it off with the included red bow. The cardboard bottom allows for the bag to sit nicely. Sold singly as a 2 piece set.

Color : Clear bag with red bow

Size : 4" diameter round x 9" tall, bow is 2 3/4"
Price: $0.50