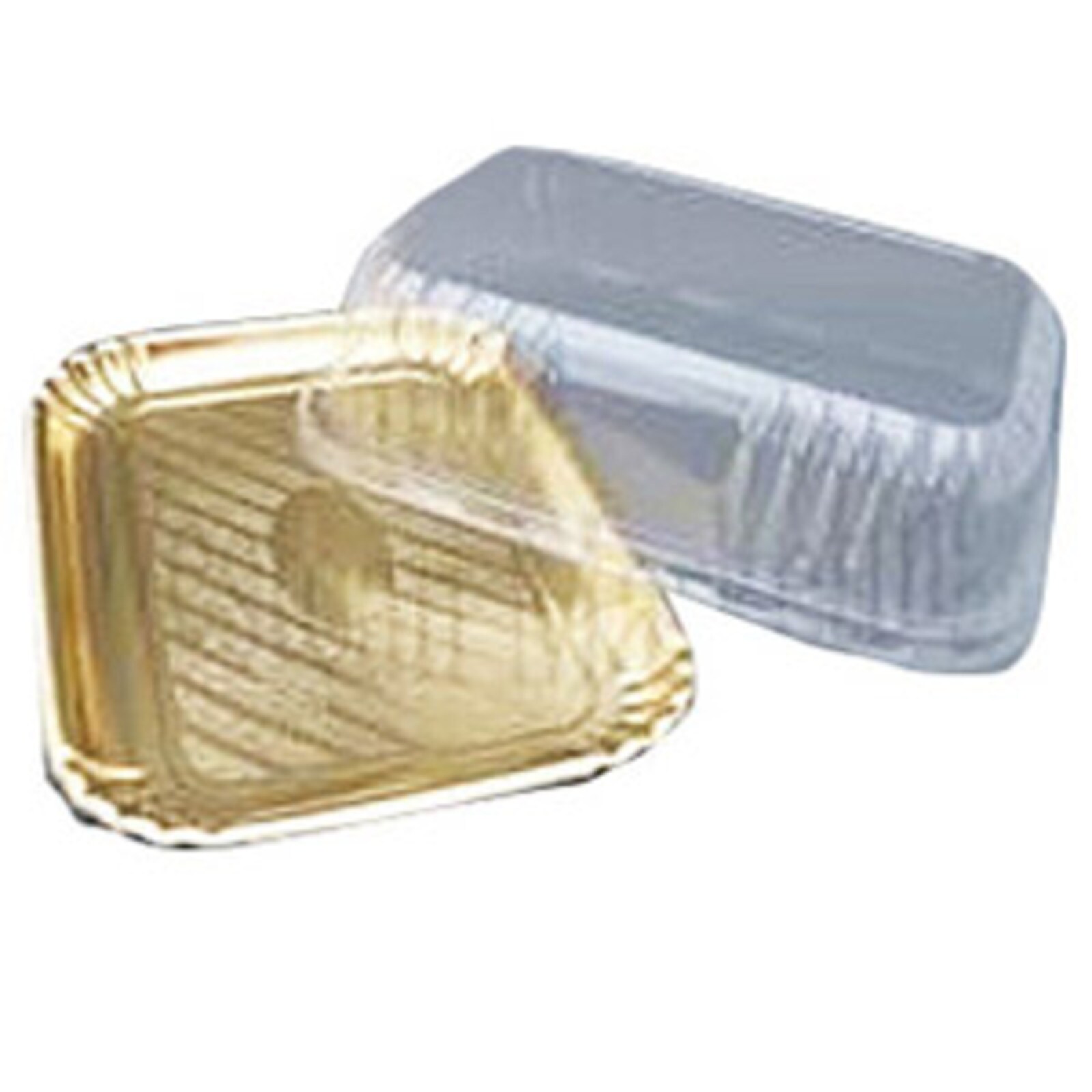 Small Clear Dome & Gold Tray 2 Piece Set
Item #: 17027-2
Great for transport, remove lid and it's perfect for your display of cookies, tarts, pastries or cakes.
The domes have a "snap fit" but for additional security we suggest securing the edges with tape.
Sold as a 2 piece set.
Size : 8" x 11 1/4" x 3"
Helpful hint : Before snapping cover lid on your product, cover with suran wrap. Allowing for less movement of your product and a better freshness seal.
Price: $2.49