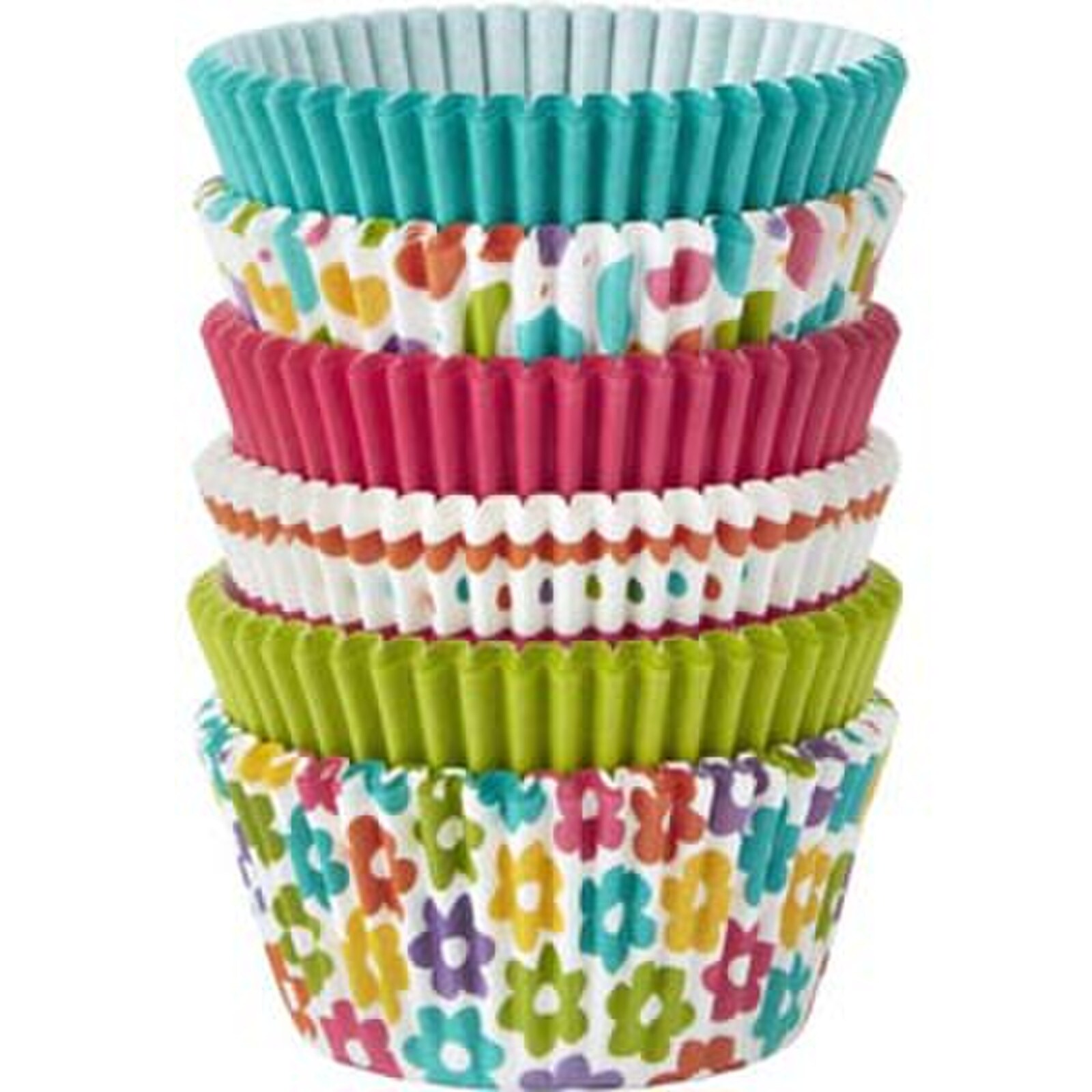 Wilton Spring Baking Cups 2" Standard
Item #: 4209
Wilton # 415-1091
It couldn't be easier to dress your Spring and Easter cupcakes or muffins! Wilton Baking Cups are also ideal for holding jelly beans, nuts and candy. Spring bright colours of solid teal, pink and lime green,
designs of
jelly beans, flowers, stripes and dots.
Sold in a tube of 150.
Size : Standard 2" diameter
Price: $5.79
(Out of Stock)