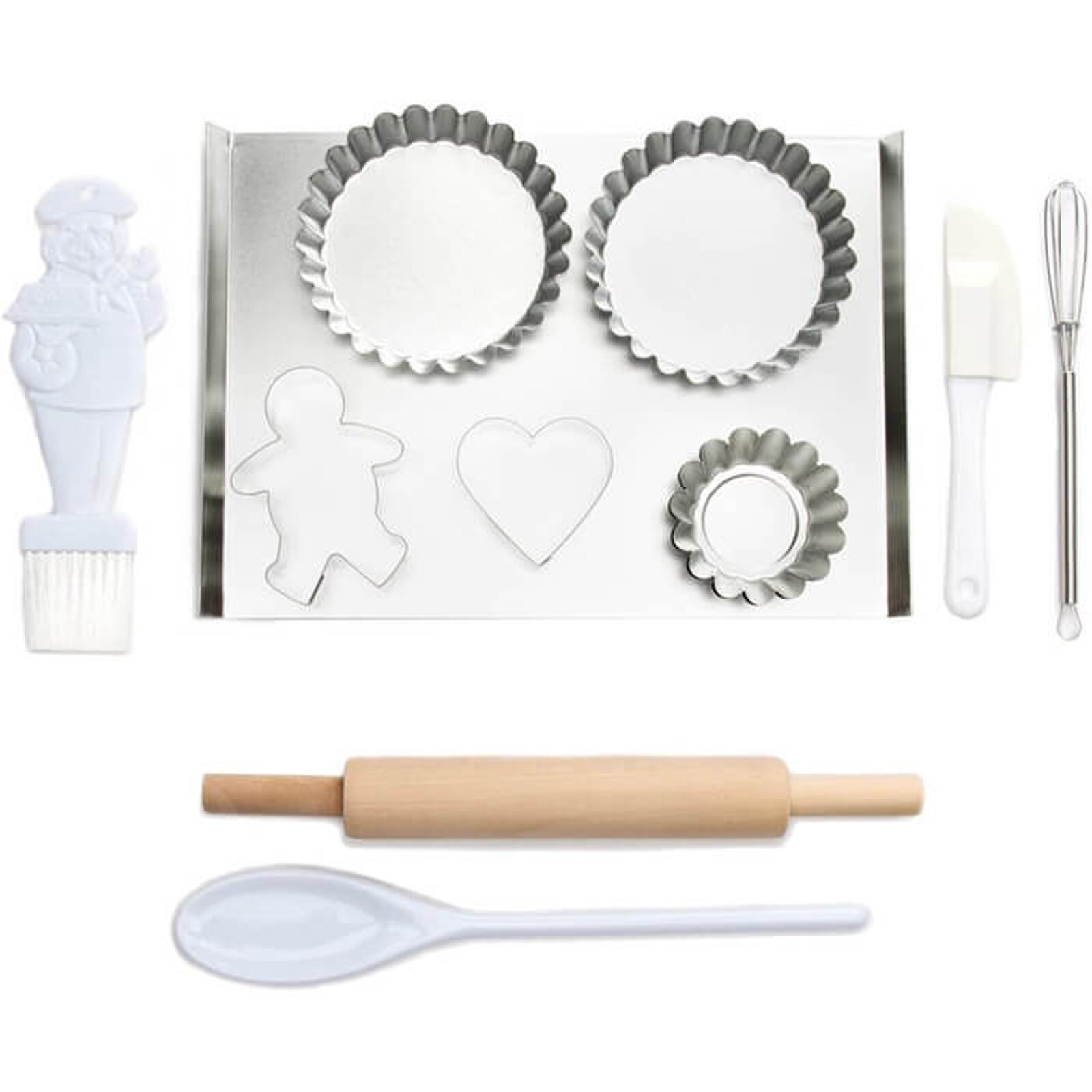 Junior Bake Set 12 Pieces
Item #: 12313
This Junior Bake Set is the perfect start for your child's introduction into the baking world. All tools are like the adults but made for small hands making it easy for them to handle. Also suitable to work with kid's play dough. Set includes 10" x 7" cookie sheet, a 6 3/4" pastry brush, a 6 3/4" mini whisk, a 6" mini spatula, a 10" birchwood rolling pin, 9 1/2 spoon, 2 cookie cutter, two 2 1/2" tart tins, and two 4" tart molds. All tools should be hand washed and dried thoroughly before storing.


Sold boxed as a 12 piece set.

Never leave your child unattended in the kitchen.
Price: $31.99