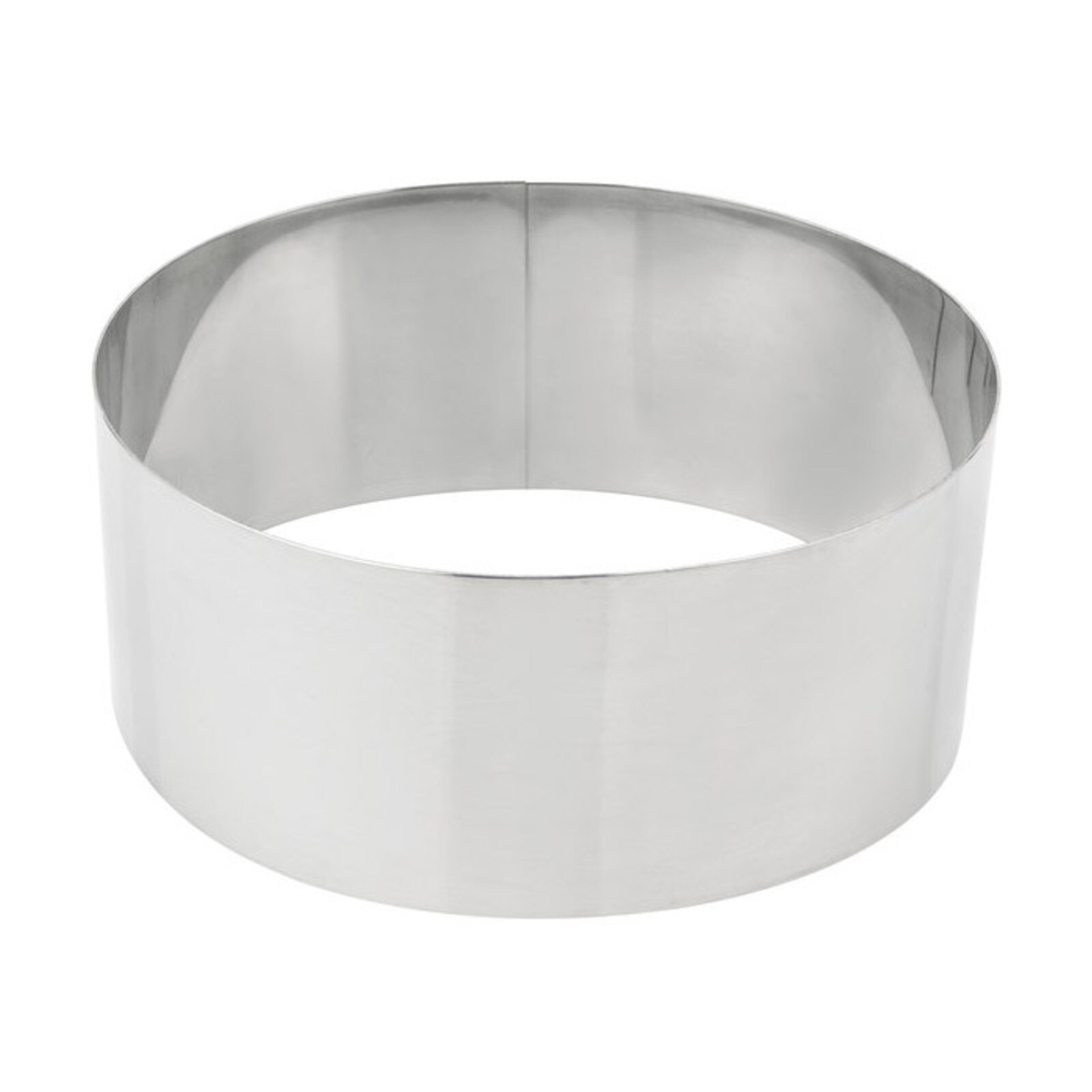 Cake Ring 7" X 3" S/S
Item #: 594
CROWN COOKWARE # 410-13070
Cake rings, also known as molding rings are a great tool for any serious cake designer. These rings are make to top quality stainless steel, with a reinforced and welded seam to insure a long life.

This ring is 7 inches wide and 3 inches deep.

Crown Cookware is a Canadian company that remains family owned and is well known for creating some of the very best quality bakeware. They work exclusively with food-grade products and virgin aluminum and their pans are designed for the professional baker.