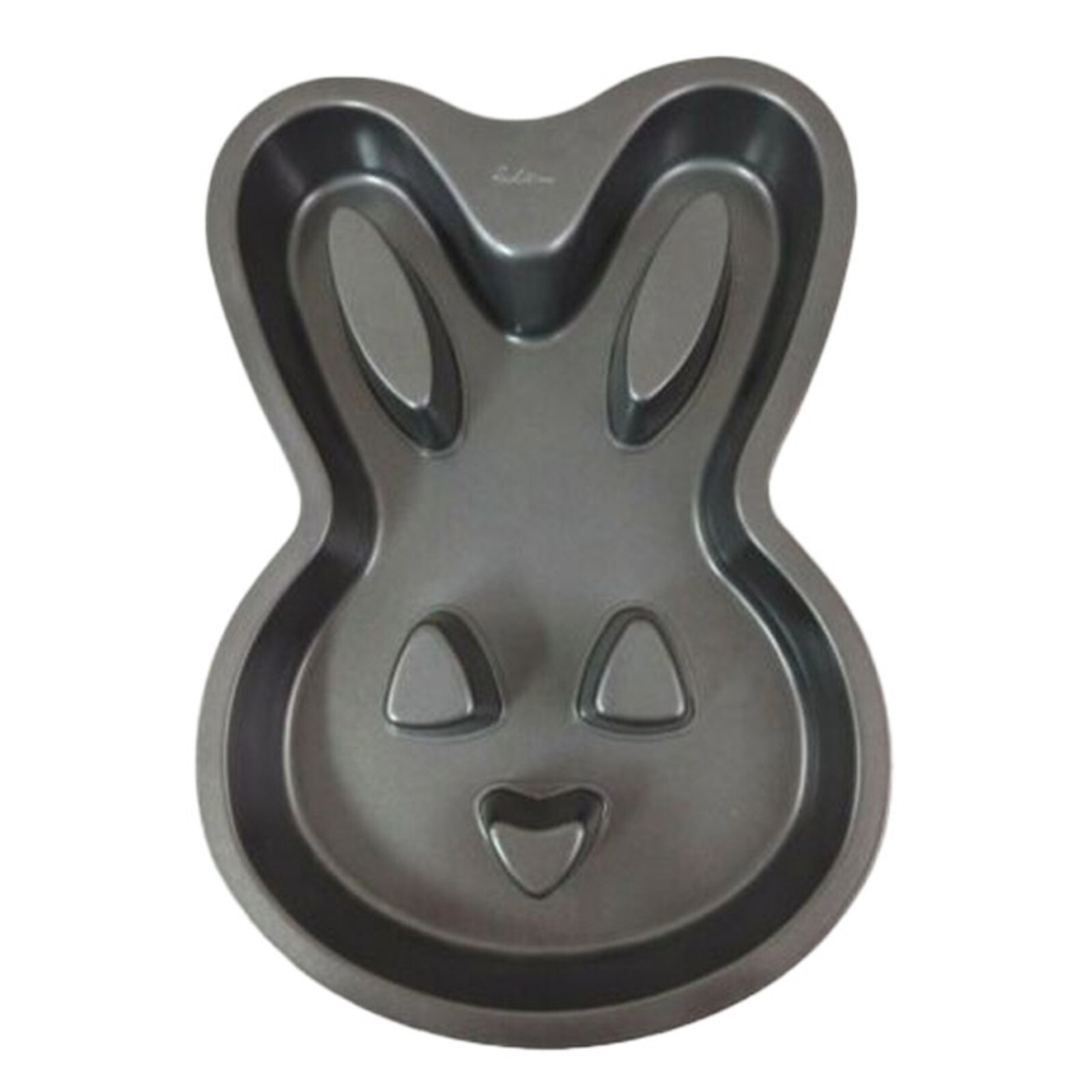 Wilton Bunny Face Tube Pan N/S 12"
Item #: 1501 - D
Wilton # 2105-0819
Just what you need to get Easter celebrations hopping. It's unusual tube design creates completely open areas in the ears, eyes and mouth that can be left hallow or filled candy, fruit or ice cream. With this non-stick pan just bake, ice and decorate! He's also perfect for molding gelatin, ice cream, salads and more. One cake mix pan.

Size : 12" x "x 1 1/2" deep

Dishwasher safe, but hand wash and dry thoroughly for best results.
Price: $11.39