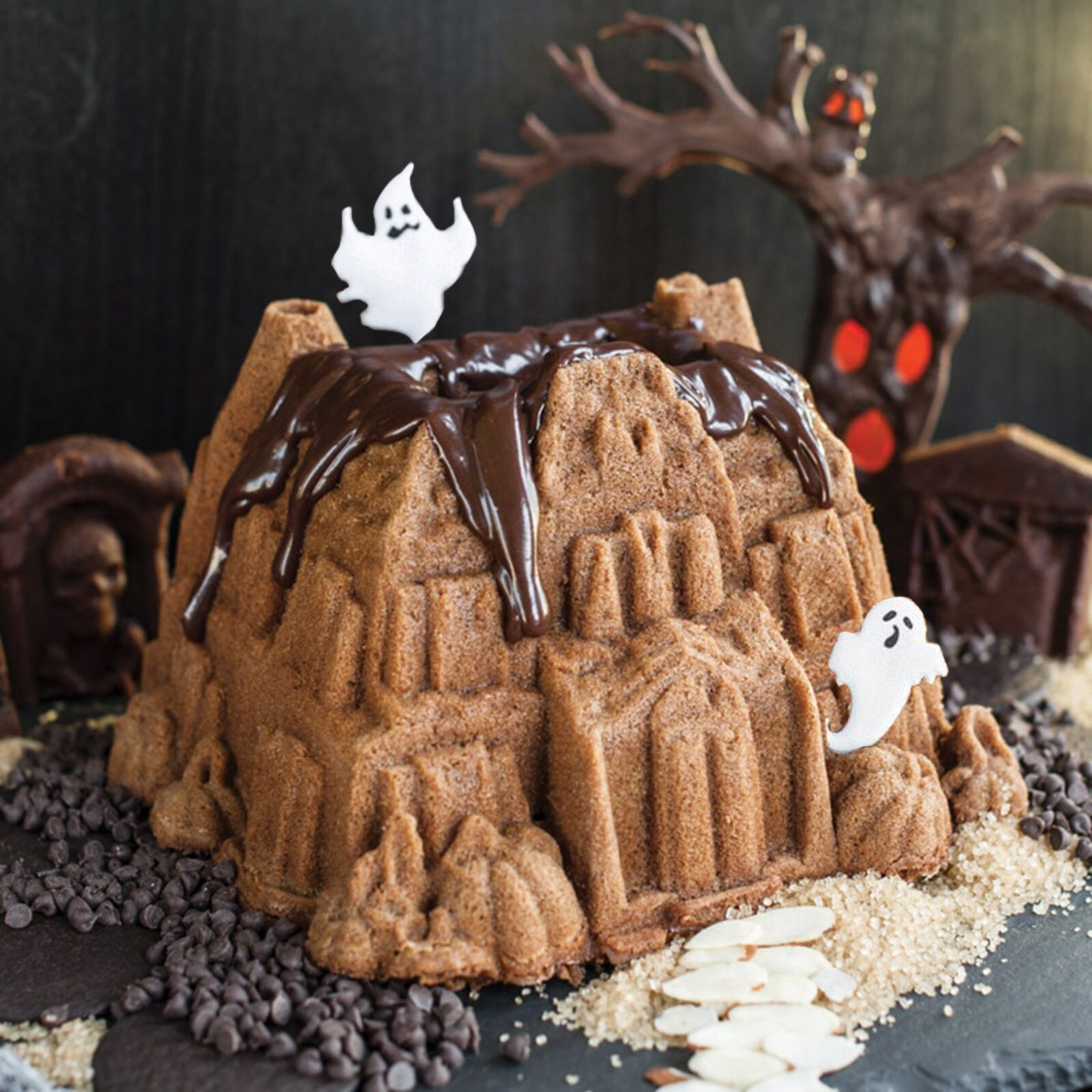 Haunted Manor Bundt Pan by Nordic Ware
Item #: 5987 - D
Available August 1 - October 31
The Nordic Haunted Manor House Pan provides a spooktacular scene to your Halloween table. This pan is made from cast aluminum that provides fine details and superior baking performance. The haunted manor cake pan features a heat reflective exterior to ensure uniform browning so as to enhance the haunted house pan's unique details and design. The haunted manor house bundt pan is non-stick coated, has a lifetime warranty, is made in the United States. This spooky shaped pan can be used for more than just baking. Try a frozen desserts or use for a jelly salad.
Size : 23.63 x 22.61 x 13.72 cm / 9.3" x 8.9" x 5.4"
Capacity : 10 cup / 2.37 litres
Spice Rum recipe and proper use and care of pan is included.
Hand wash and dry thoroughly before storing. Use of dishwasher is not recommended.
Price: $36.99