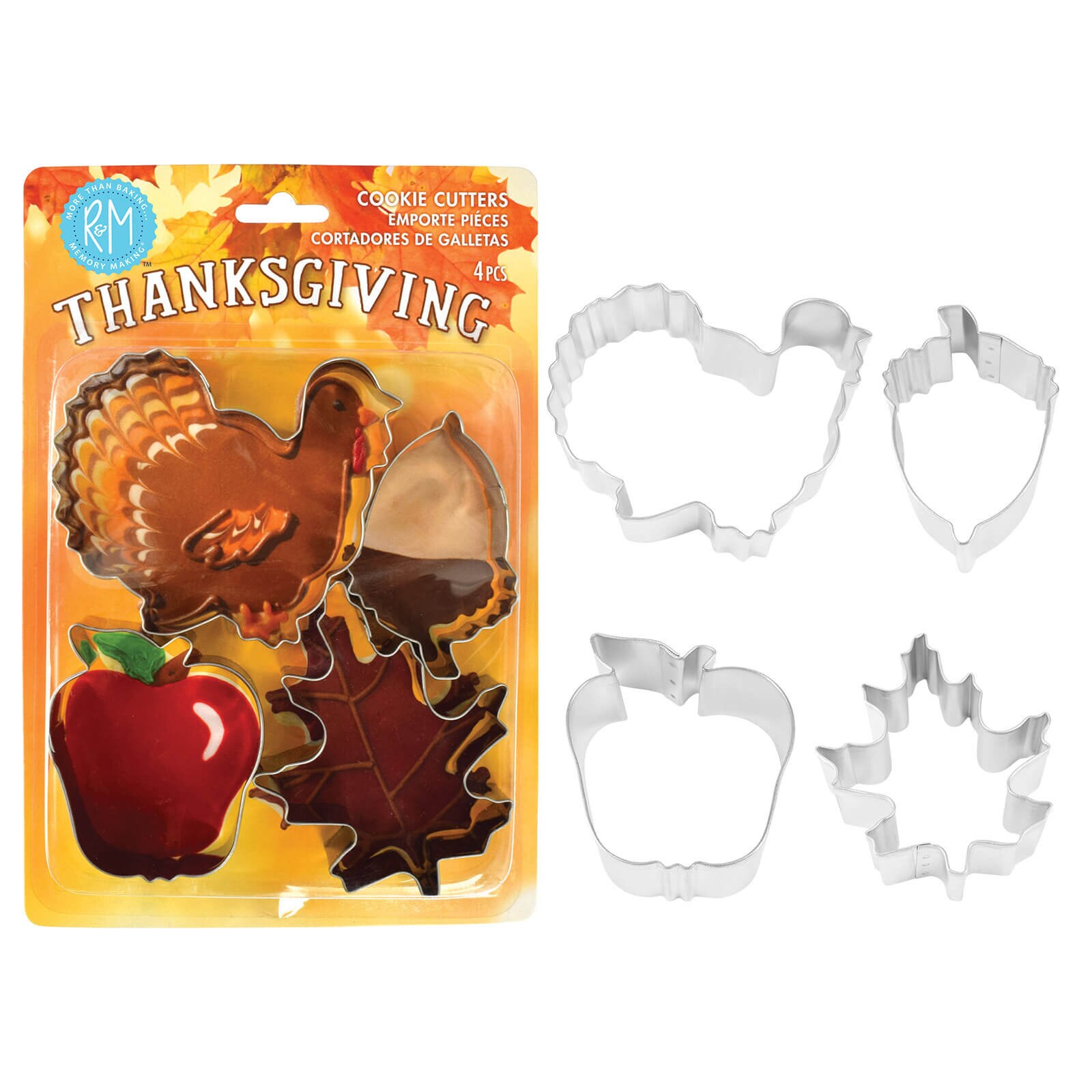 Thanksgiving Cookie Cutter Set of 4
Item #: 5791
Share the love of baking with handmade Fall or Thanksgiving day cookies. This 4-piece stainless steel cookie cutter set includes the perfect shapes to complete your Fall festivities or your Thanksgiving traditional feast. Turkey, Acorn, Apple and Oak Leaf. Great for roll-out cookie dough, fondant and crafts too! Sugar cookie recipe included.

Size : Turkey 3 1/2" / 8.89 cm
Acorn 2 7/8" / 7.30 cm
Apple 2 1/2" / 6.35 cm
Oak Leaf 3 1/2" / 8.89 cm

Wash and dry thoroughly before storing.
Not suitable for the dish washer.
Price: $13.99