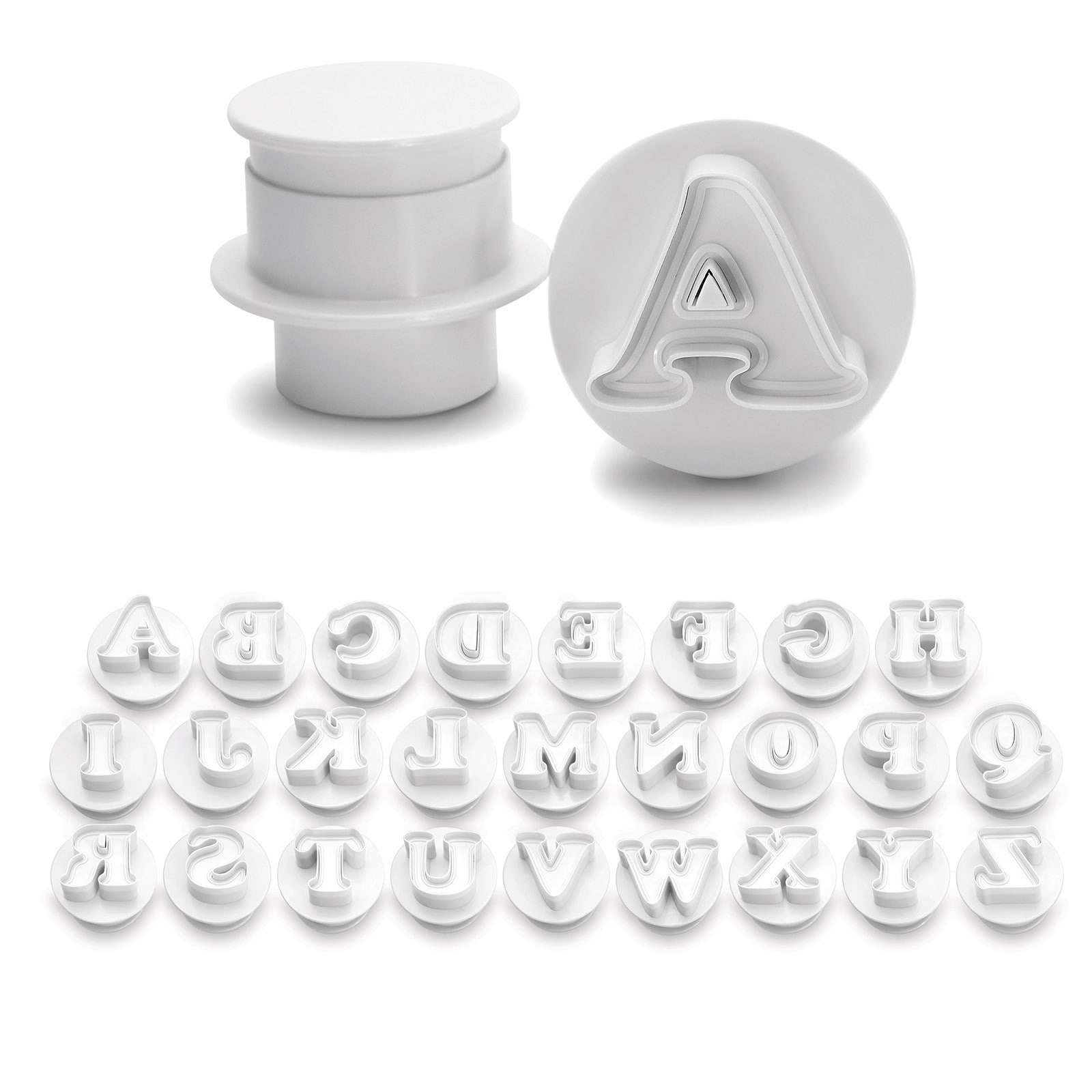 Alphabet Plunger Cutters Set "A" to "Z"
Item #: 4748
ATECO # 5870
Use these high impact plastic plunger cutters to cut, emboss and press out modelling paste, fondant, gum paste or marzipan letters. This non stick material makes it easy to make a statement. Sold in a set of 26 upper case letters - "A" to "Z".
Made of high-impact plastic
Size:
Height Approximately 1 1/2" / 3.81 cm x
1 3/8" / 3.49 cm
Made in China.
Price: $66.19