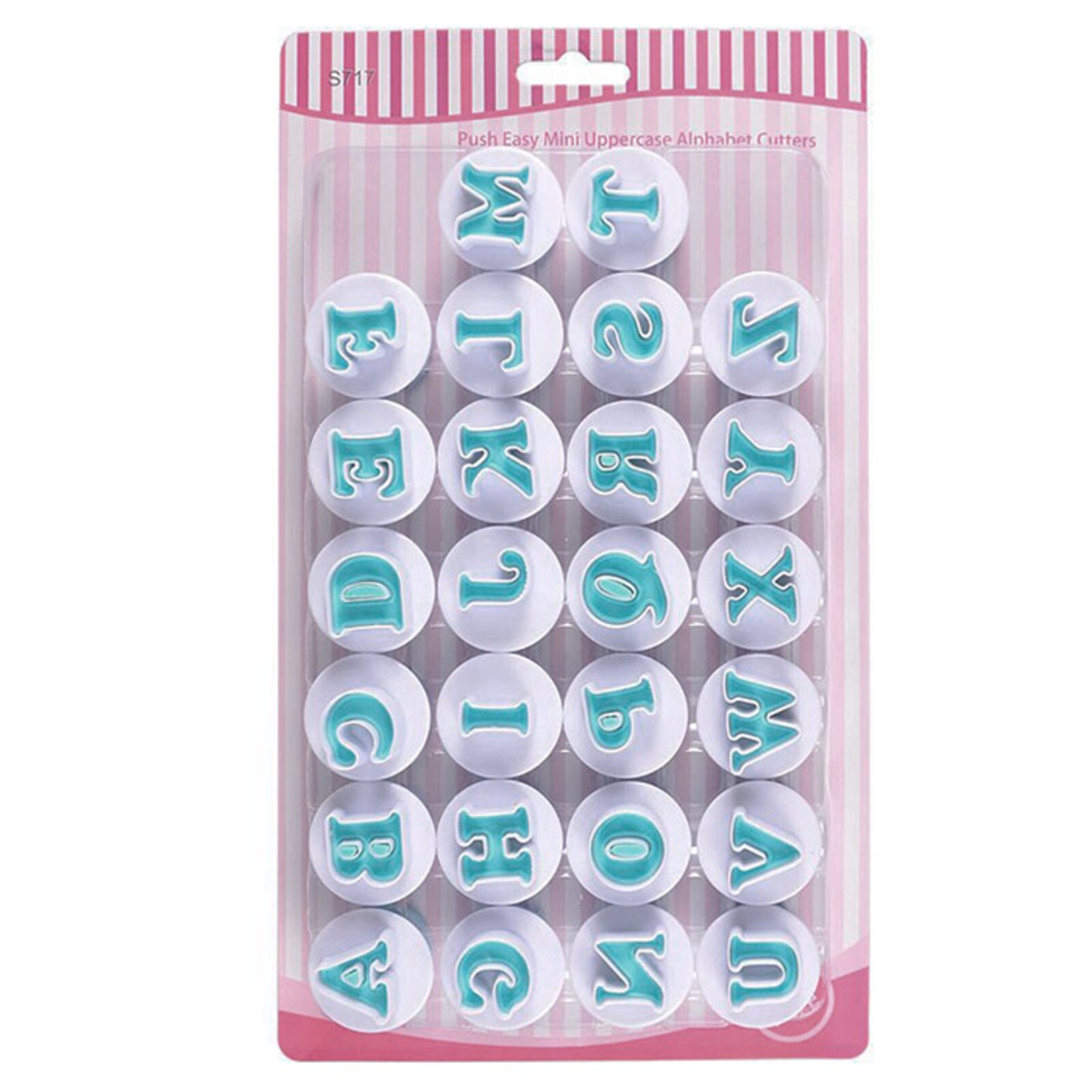 Alphabet Plunger Cutters Set "A" to "Z" 3/4" / 1.91 cm
Item #: 6484
Use these plastic plunger cutters to cut, emboss and press out modelling paste, fondant, gum paste or marzipan letters. This non stick material makes it easy to make a statement. Sold in a set of 26 upper case letters - "A" to "Z". Instructions included.

Size:
Cutter size : 1 1/4" / 3.18 cm
Letter Height Approximately 3/4" / 1.91 cm

Made in China.



Price: $15.99