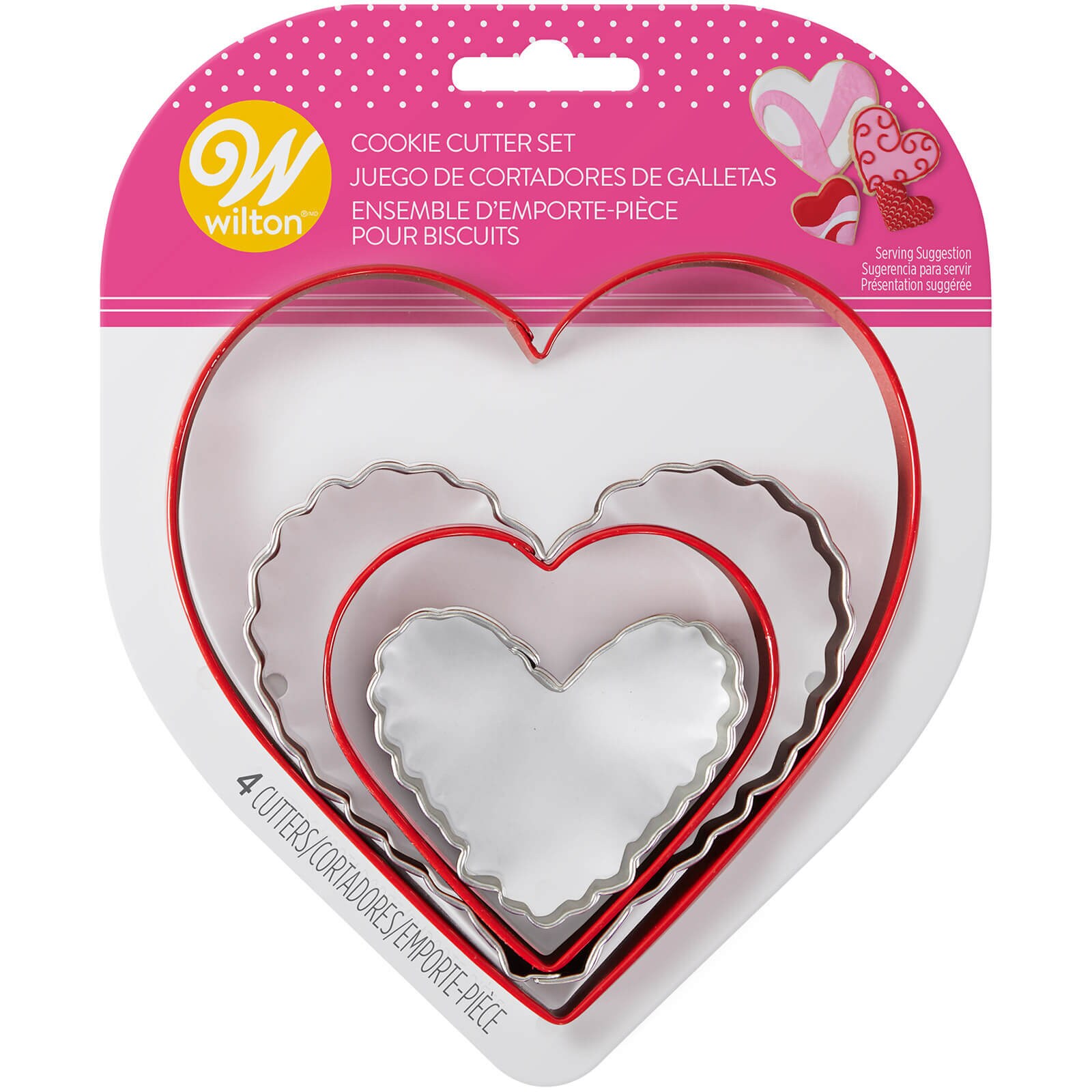 From The Heart Cutter Set 4 Pieces
Item #: 6718
Wilton # 2308-4441 / 191005081
A great set which provides you with a variety of different sizes, and cutting edges. Two scalloped and two plain. Are great for everyday or holiday use.

These quality metal cutters ensures a neat cut as well as easy handling.

Cutters are perfect for cookies, sandwiches, appetizers and so much more.

Nesting metal cutters give you a great variety of sizes.

Recipe included.

Size : Largest cutter is approximately 5" and the smallest is 2"
Price: $4.99