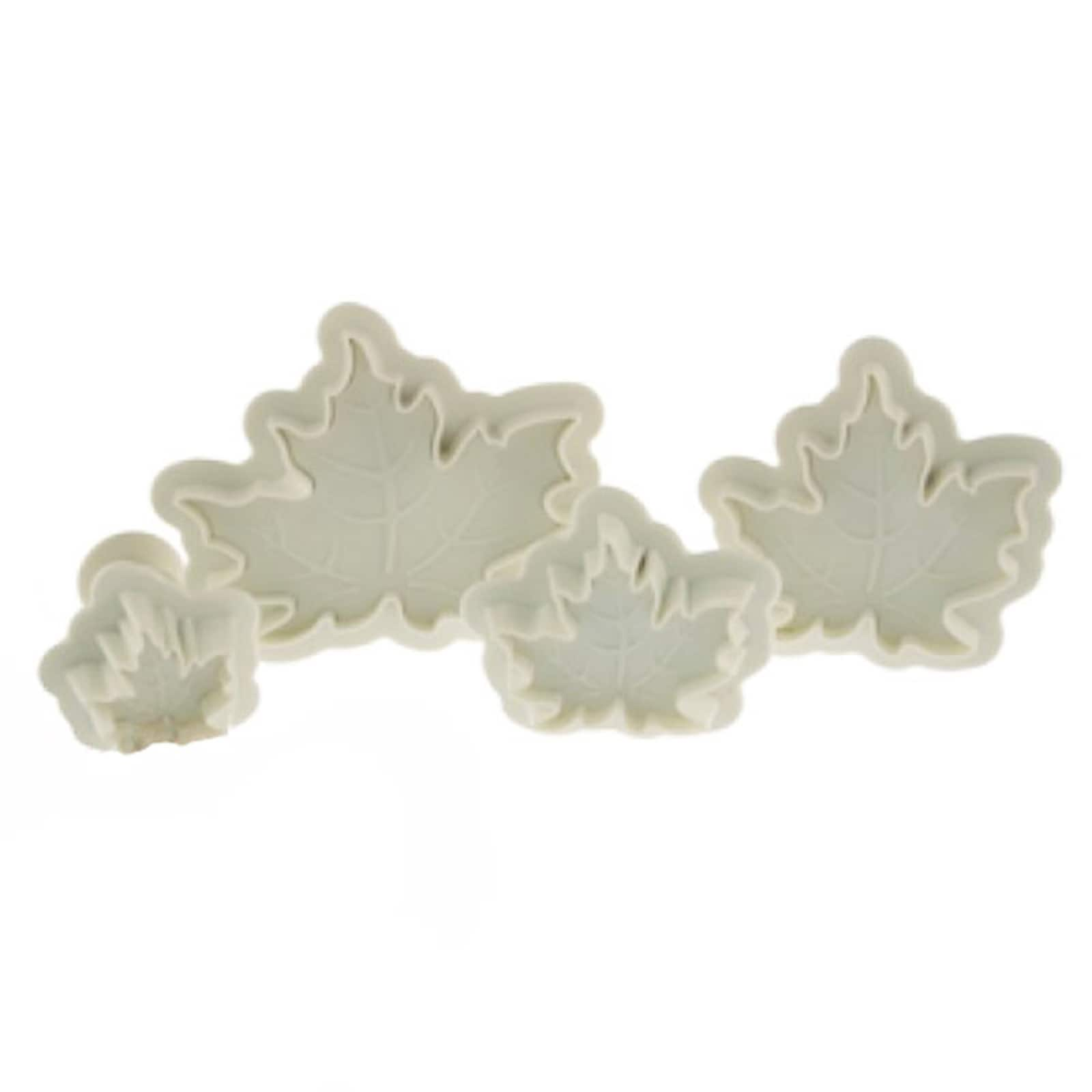 Maple Leaf Plunger Cutters - Set of 4
Item #: 6081
McCall's brings you a wide variety of cutter and plungers that help you fashion a nearly limitless selection of flowers and leaves.
The fun and fast way to decorate your fall, autumn or Canada Day themed products. Simply roll out your gum paste, cookie dough, fondant or marzipan. Press, cut then eject. Your veined maple leaf is ready to go. Perfect for cakes or cupcakes.
Check out our entire collection of cutters to find exactly what you need.
Dimensions:
Large : 3 1/8" / 79.38 mm
Medium : 2 1/4" / 57.15 mm
Small : 2" / 50.8 mm
Smallest: 1 1/8" / 28.58 mm
Price: $19.99