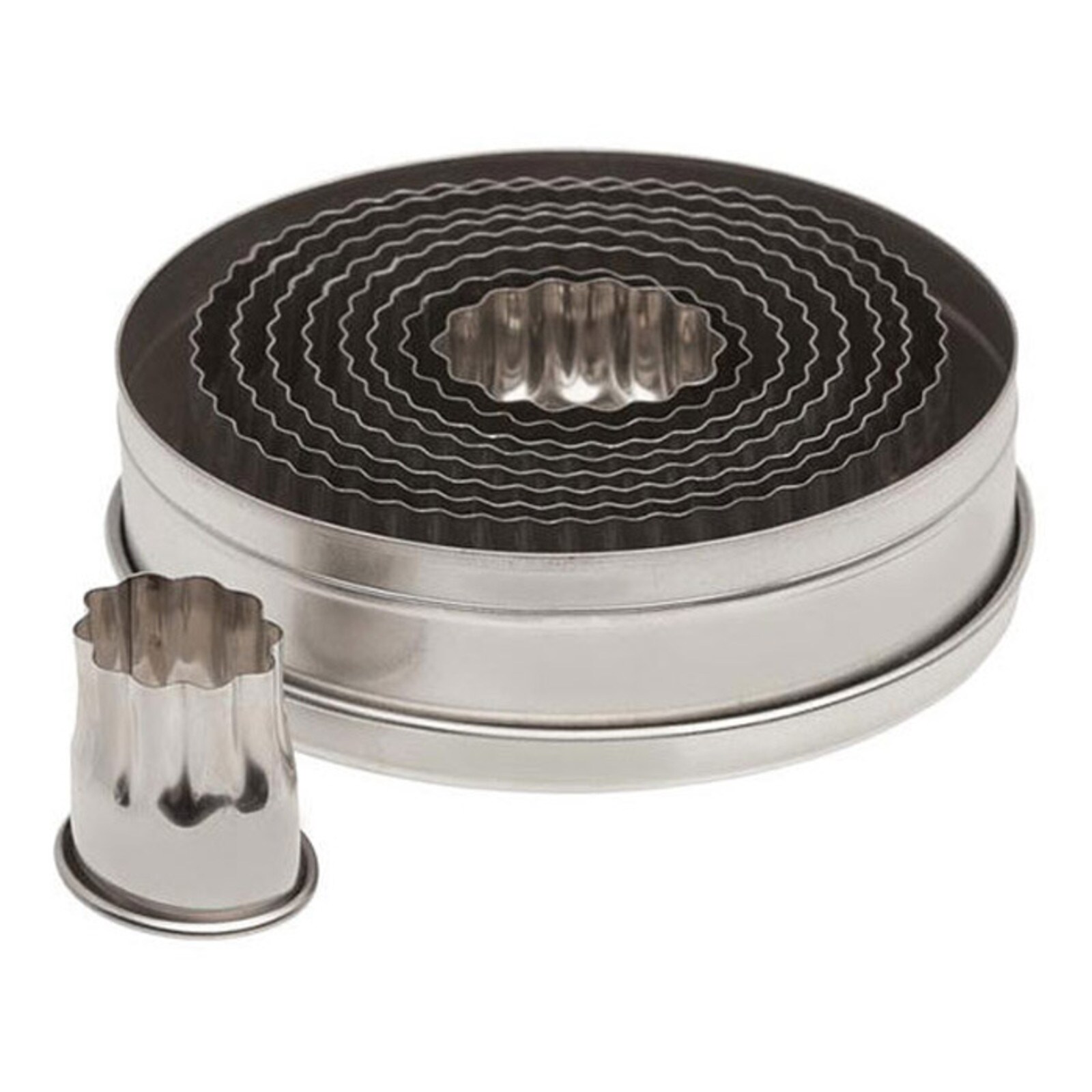 Oval Fluted Cutter Set 9 Pieces Stainless Steel
Item #: 6570
ATECO # 5204
This professional stainless steel fluted edge oval cutter set of 9 by Ateco is used to cut cookie dough, biscuits, fondant or pastry. This set comes packaged in a round tin for easy and safe storage of your cutters. It's ideal to hand-wash and dry cutters after each use to preserve quality.
Made of durable stainless steel.
Size:
Range from 1" - 3 1/8" / 2.54 cm - 7.94 cm
Depth: 1.1" / 3.2 cm
Made in China.
Price: $44.99