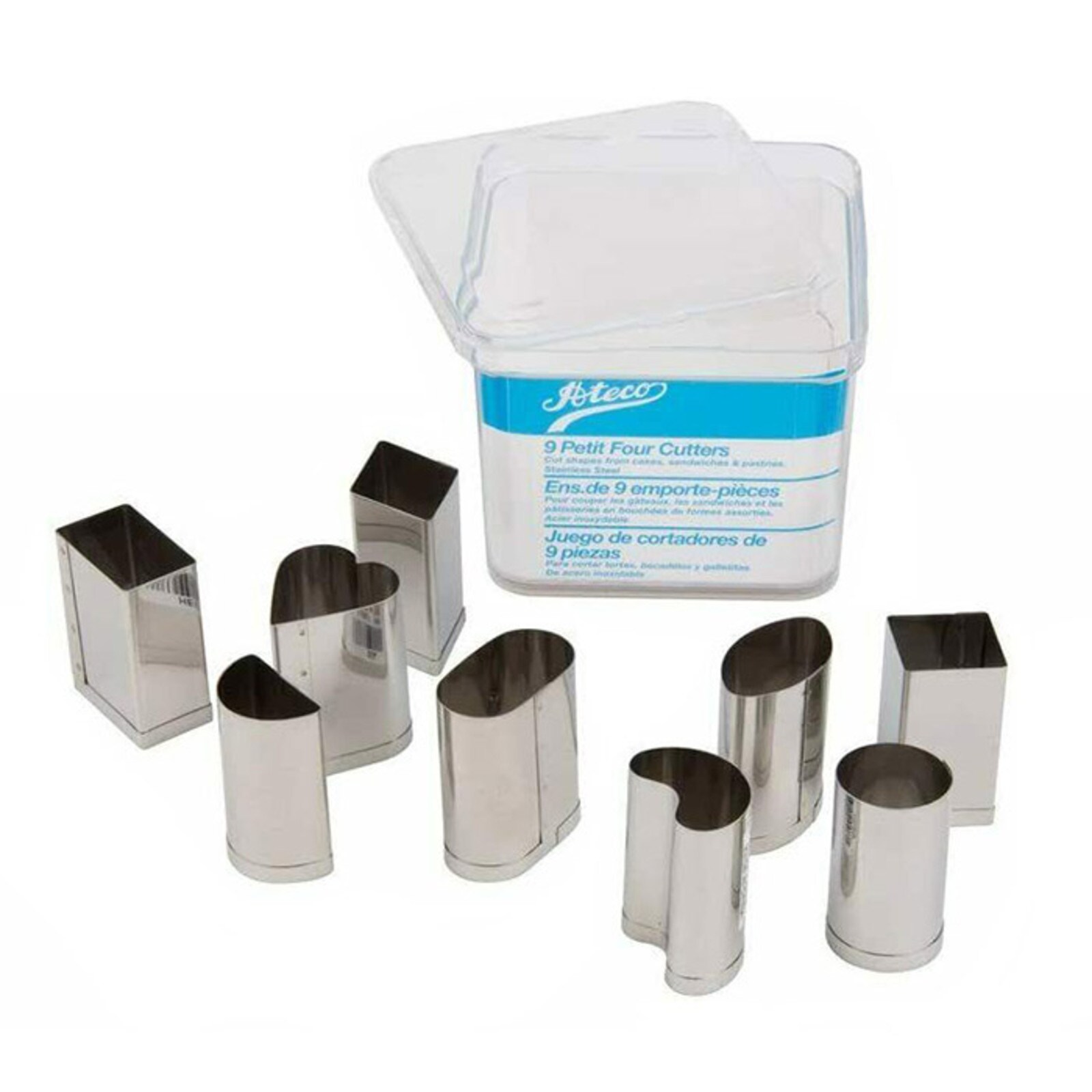 Petit Four / Ganache Cutter Set 9 Pc Stainless Steel
Item #: 8686
ATECO # 2009
Use to cut out fun shaped petit fours. Shapes include: Round, half circle, oval, ellipse, square, rectangle, diamond, heart, and kidney. This cutter set easily cuts through cakes, ganache, sandwiches, and pastries. Cutters comes in their own container for easy storage. It's ideal to hand-wash and dry cutters after each use to preserve quality.

Made of durable stainless steel.

Size:
Width 1 1/4" / 3.2 cm
Height 2" / 5.1 cm

Made in China.

Price: $45.69