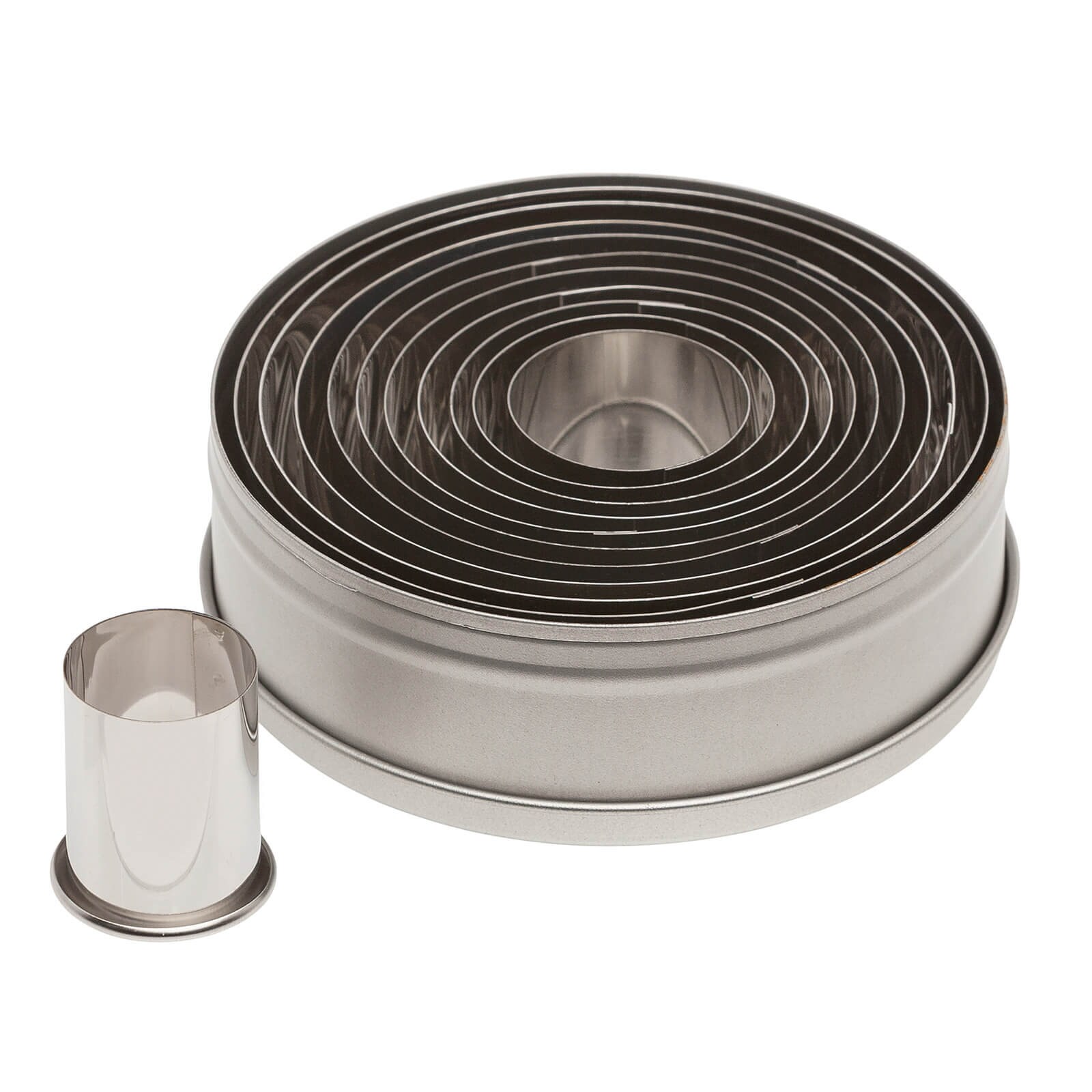 Plain Round Cutter Set 11 Pc Stainless Steel
Item #: 3146
ATECO # 5357
Use to cut pastry, cookies, dough, or as a form for food and more. Get the perfect round shaped cookies every time. The cutters come in convenient storage tins for compact storage. It's ideal to hand-wash and dry after each use to preserve quality.

Made of durable stainless steel.

Size:
Diameter 3/4" - 3 1/2" / 1.9 cm - 8.9 cm
Height 1 1/4" / 3.2 cm

Made in China.
Price: $48.69