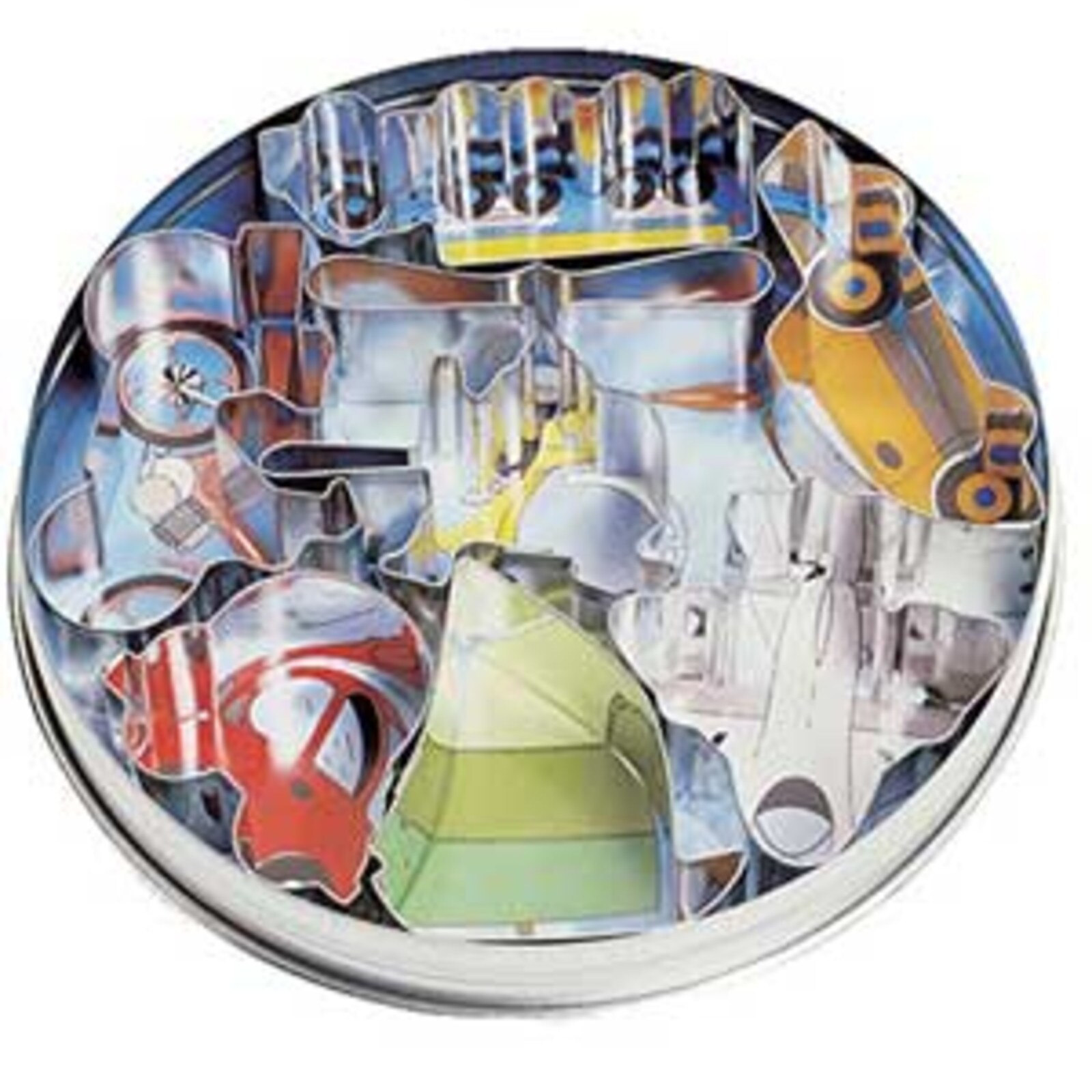 Transportation Cutter Set of 7
Item #: 4464 - C
Regular Price $17.89
This transportation cutter set is able to work with almost any medium ranging from your traditional cookie mix to fondant, gum paste, kids play dough and many others. Use to cut shapes for your brownies, squares,
tea biscuits or
sweet treats.
This cutter s
et comes in a storage tin which includes a sailboat, spots car, pickup truck, train, plane, helicopter and a bicycle.
Size : 3" / 7.62 cm
Wash and dry thoroughly before storing. Not recommend for the dish washer.

Price: $10.77