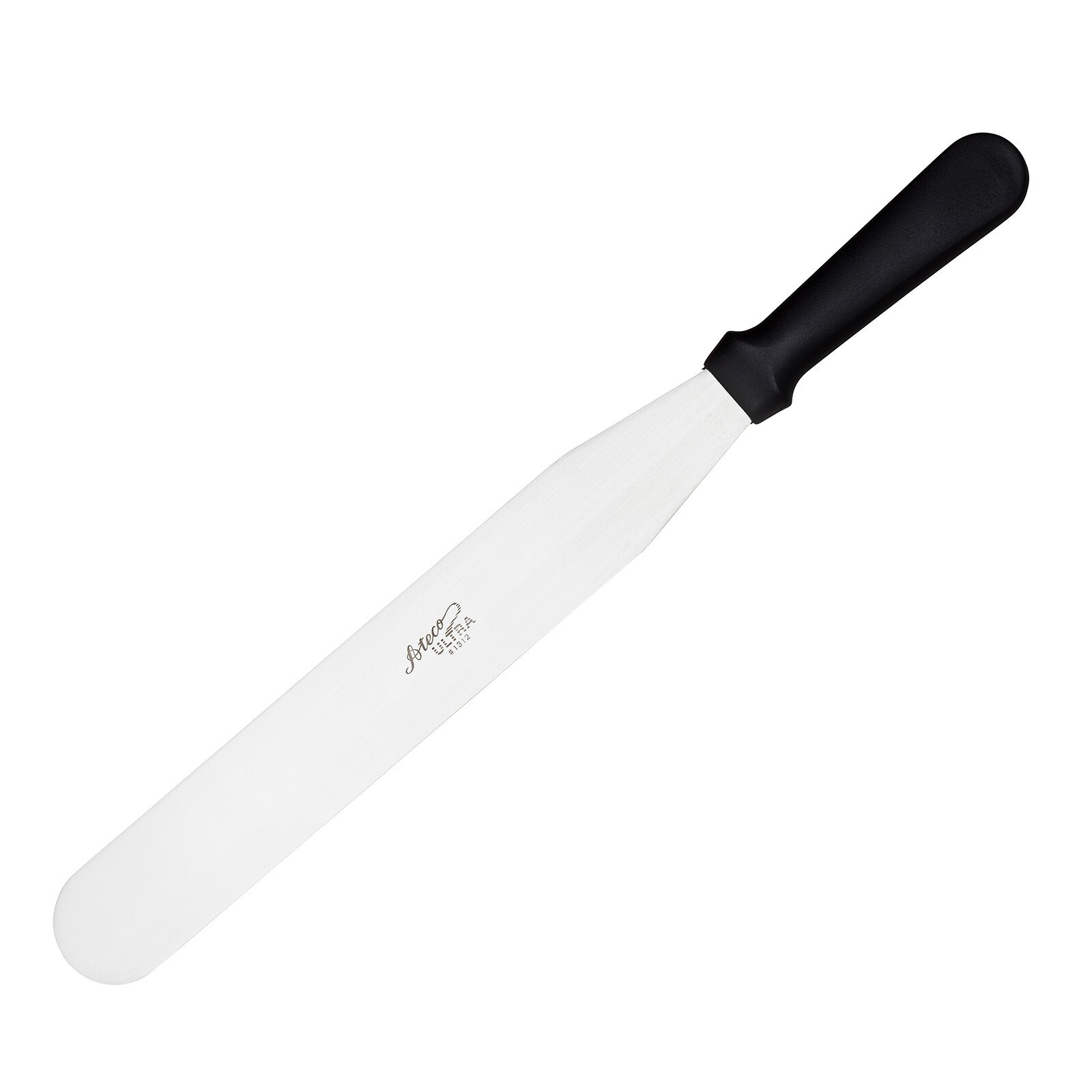 Large Straight Ultra Spatula 12" Stainless Steel
Item #: 424
ATECO # 1312
Features a durable polypropylene handle and a blade that is tapered ground for even flexibility. This spatula is the perfect tool for icing, decorating, and smoothing cakes, pastries, and other large flat surfaces. The easy to grip plastic handle is dishwasher safe, shock resistant, and sanitary. It's a must-have tool for any cake decorator.

Made of Stainless steel

Size
Blade Length 12" / 30.5 cm
Width 1 3/4" / 4.4 cm
Overall Length 17" / 43.2 cm

Made in Japan.
Price: $23.49