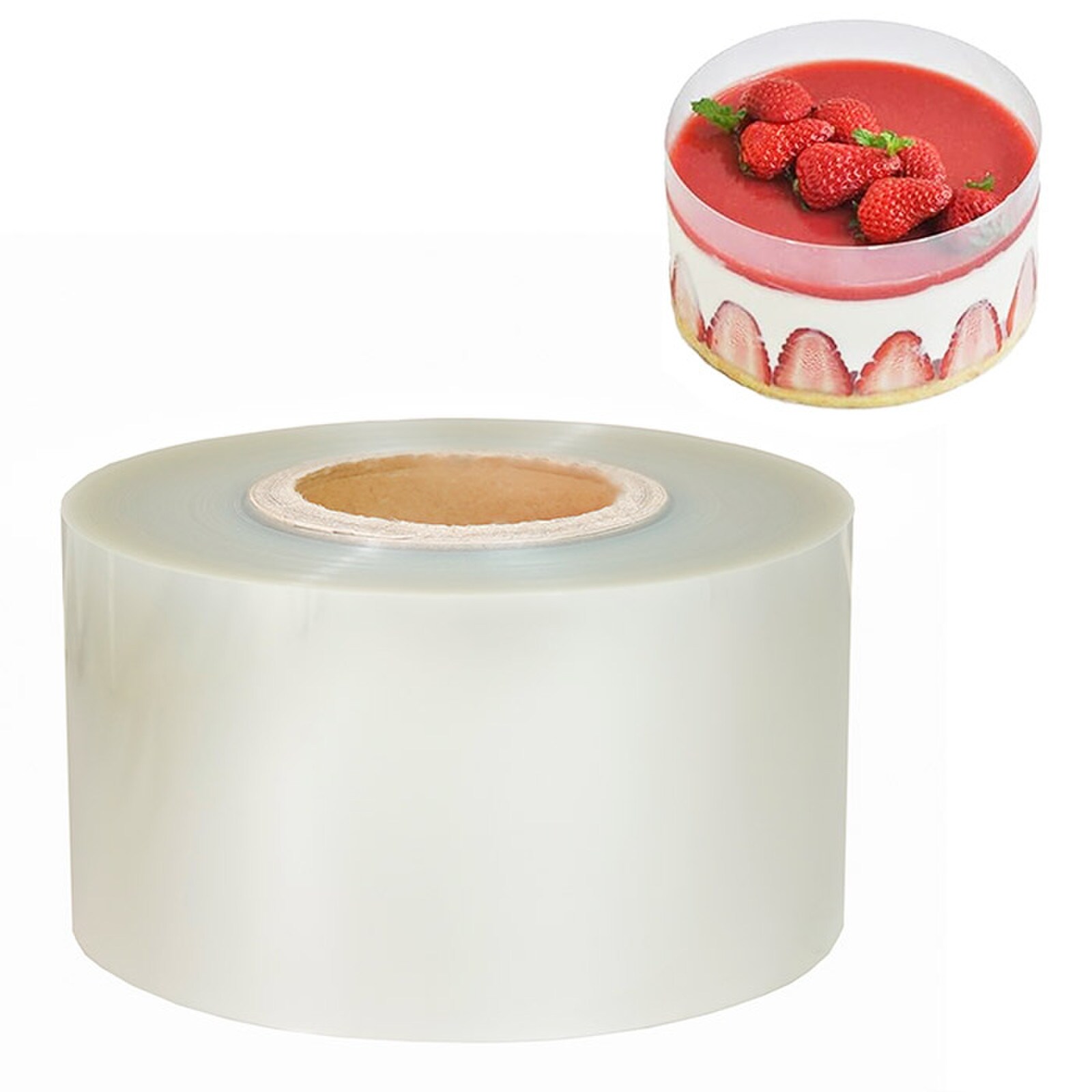 Cake Collar Clear 2" X 500 Foot Roll
Item #: 20402
Used around the sides of desserts and cakes to hold your jelly, mousse or pudding filling in. Ideal for lining forms of frozen desserts, cake and pastries. Suitable for adding chocolate trimmings to sides of an iced cake or to make chocolate bows. This cake collar can also be cut to wrap around single serving cake slices, pastries or desserts to help prevent them drying out. This cake collar is sold in a roll of 500 feet.

Size : 2" / 5.08 cm wide

To make chocolate bow loops simply cut bow loop width and length. Spread melted chocolate down the strip evenly using a small spatula. Fold chocolate side in and pinch ends together. When set, remove collar strip. (keeping strips for next time) Now you are ready to place the bow loops around in a circle, adding more loops to the middle to build the perfect bow.

Collar can also be used to make a decorative chocolate wrap. Pipe chocolate onto the cake collar and warps around your cake just prior to final set. When ready to serve remove collar.
Price: $22.89