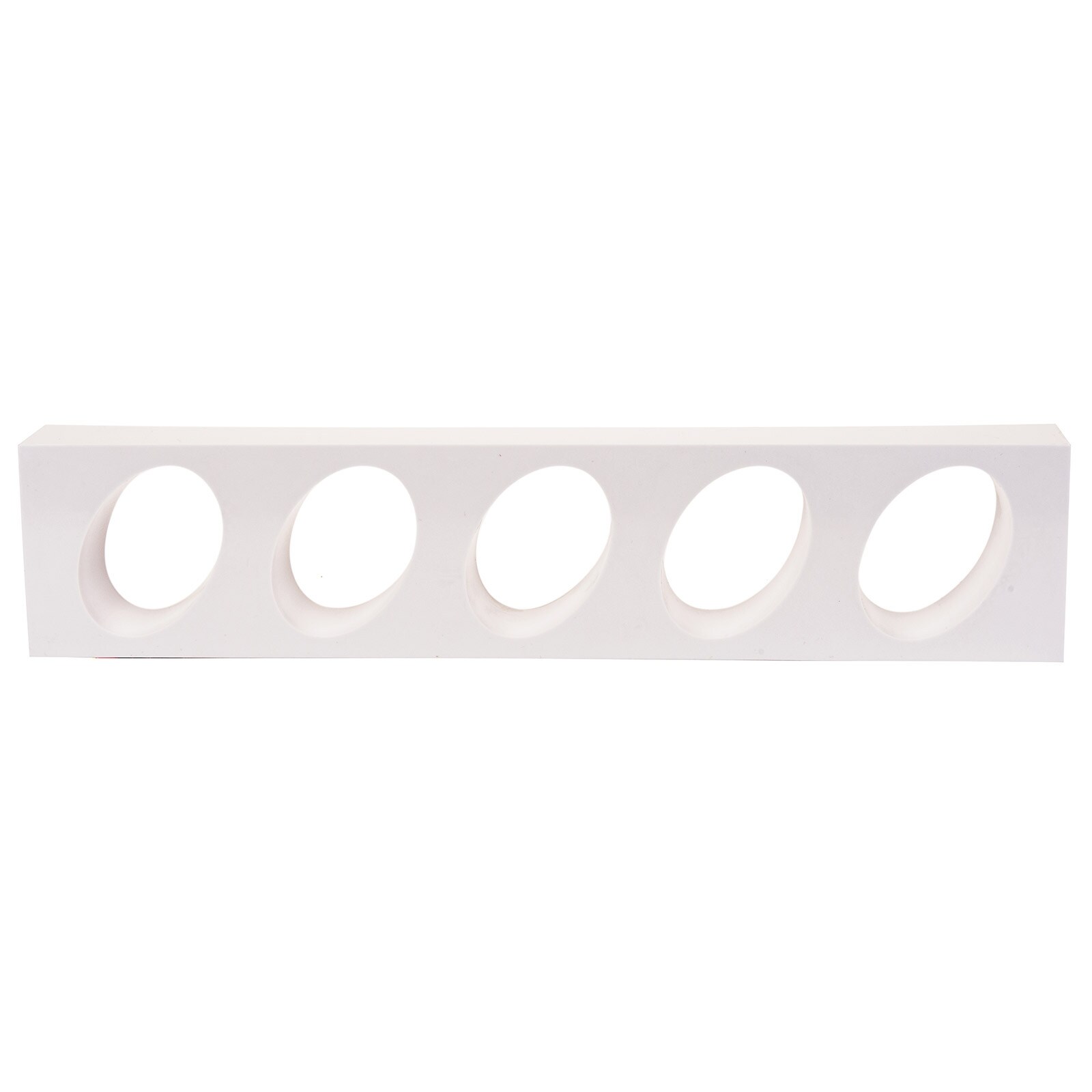 Mold Portion Single Oval 5 Cavity
Item #: 10867
MCCALLS SUPPLIES # 0660-02F
This rigid plastic allows for easy and quick portion size oval mousses, frozen desserts, d'oeuvrs, warm or cold desserts. Tray contains 5 round cavities. Extractor round #10877 (sold separately) aids in the removal of your portion size mousses. Sold singly.

Cavities Size : 2 3/4" / 6.99 cm x 1 7/8" / 4.76 cm oval x 1 1/2" / 3.81 cm deep

Instructions for use :
Place a cake collar strip inside the mold
Fill the bottom with sponge and then whip cream or fill with whip cream or ice cream or pudding
Garanish the top with a glaze or fresh fruit
Use the extractor #10870 to push dessert up and out.
Price: $15.49