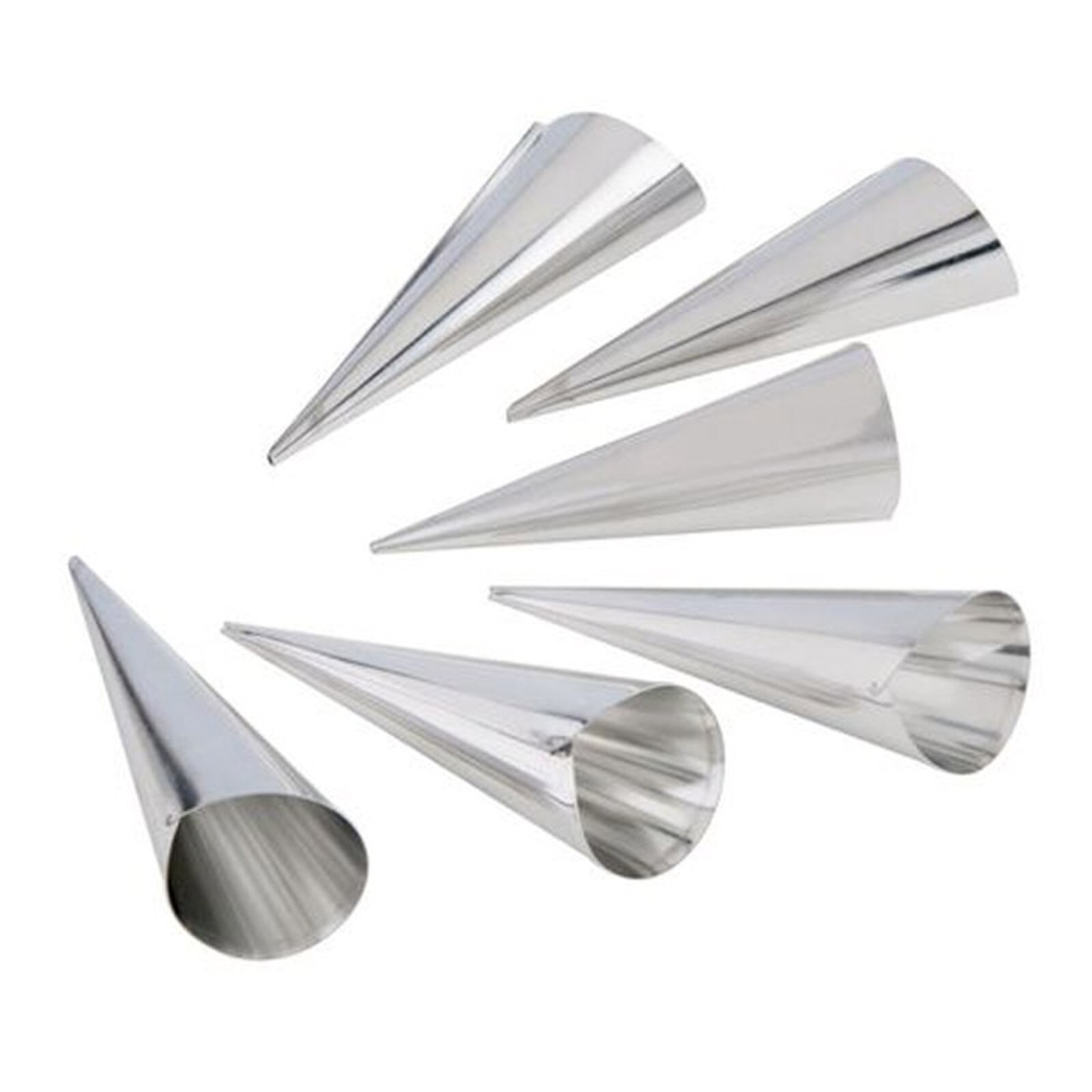 Cream Horns 6 Pieces Tin-Plated Steel
Item #: 4420
Constructed of tin-plated steel, these cones provide the shape for a very delicate flaky pastry. Simply wrap the cream horn form with homemade or store bought puff pastry, bake, then fill with your favorite filling, custard or fruits. Hand washing is recommended. Sold in a package of six cones.
Size : 1 1/4" diameter to a point of 1/4" x 4 1/4" long
3.81 diameter to a point .64 x 10.8 cm long
McCall's offers a hand-on class to learn how to make this delicate pastry from scratch.
Price: $5.39