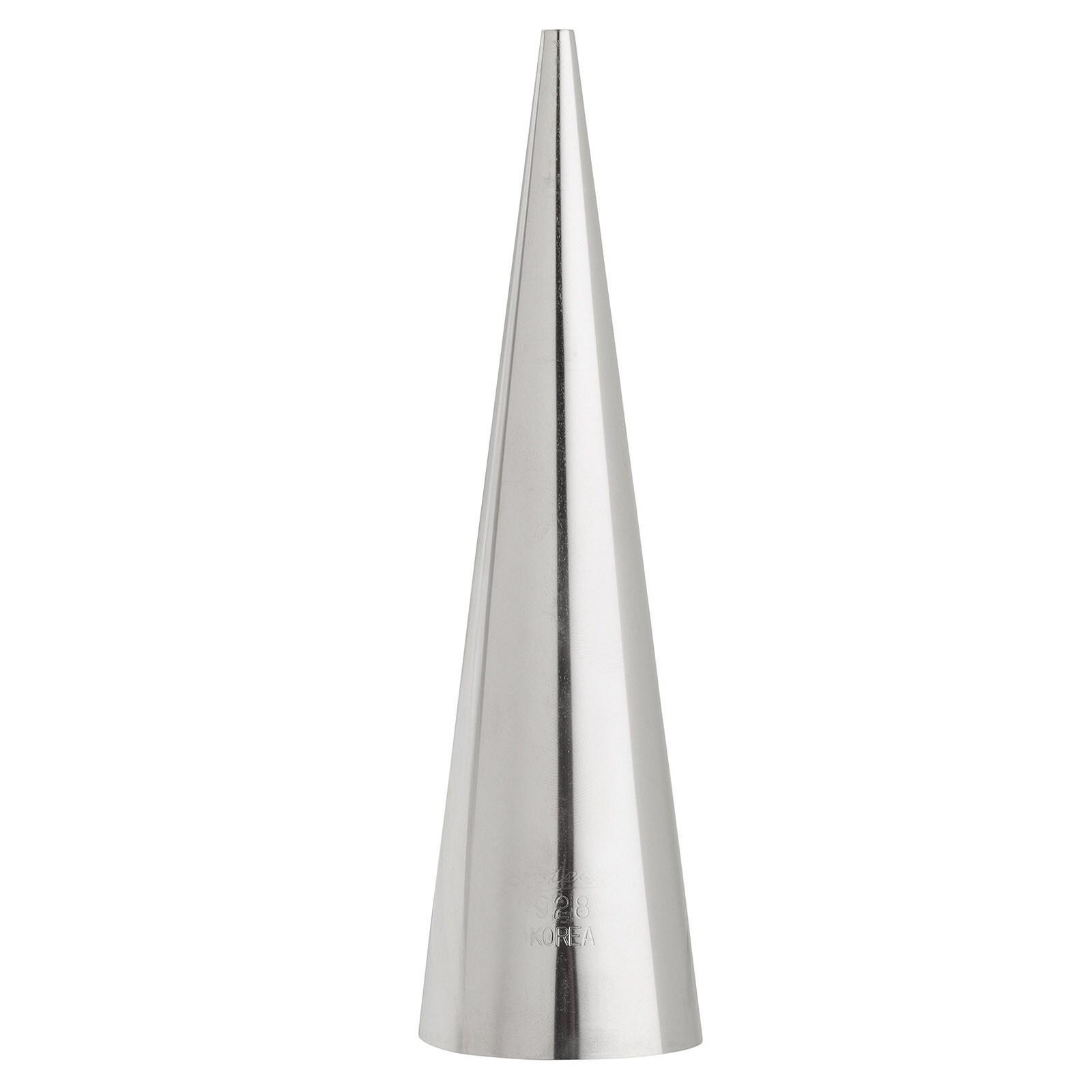 Lady Lock Form 6 3/8" 1 Piece
Item #: 330
ATECO # 928
The conical shape allows you to easily make spiraled lady locks or cream horns. Simply wrap overlapping pastry dough around form before baking to achieve the perfect cone shape. This form can withstand temperatures of up to 400 degrees Fahrenheit and is easy to clean. Sold singly.

Made of stainless steel.

Size
Length 6 3/8" / 16.2 cm
Diameter 3/16" - 1 13/16" / 0.5 cm - 4.6 cm

Made in Korea.
Price: $6.69