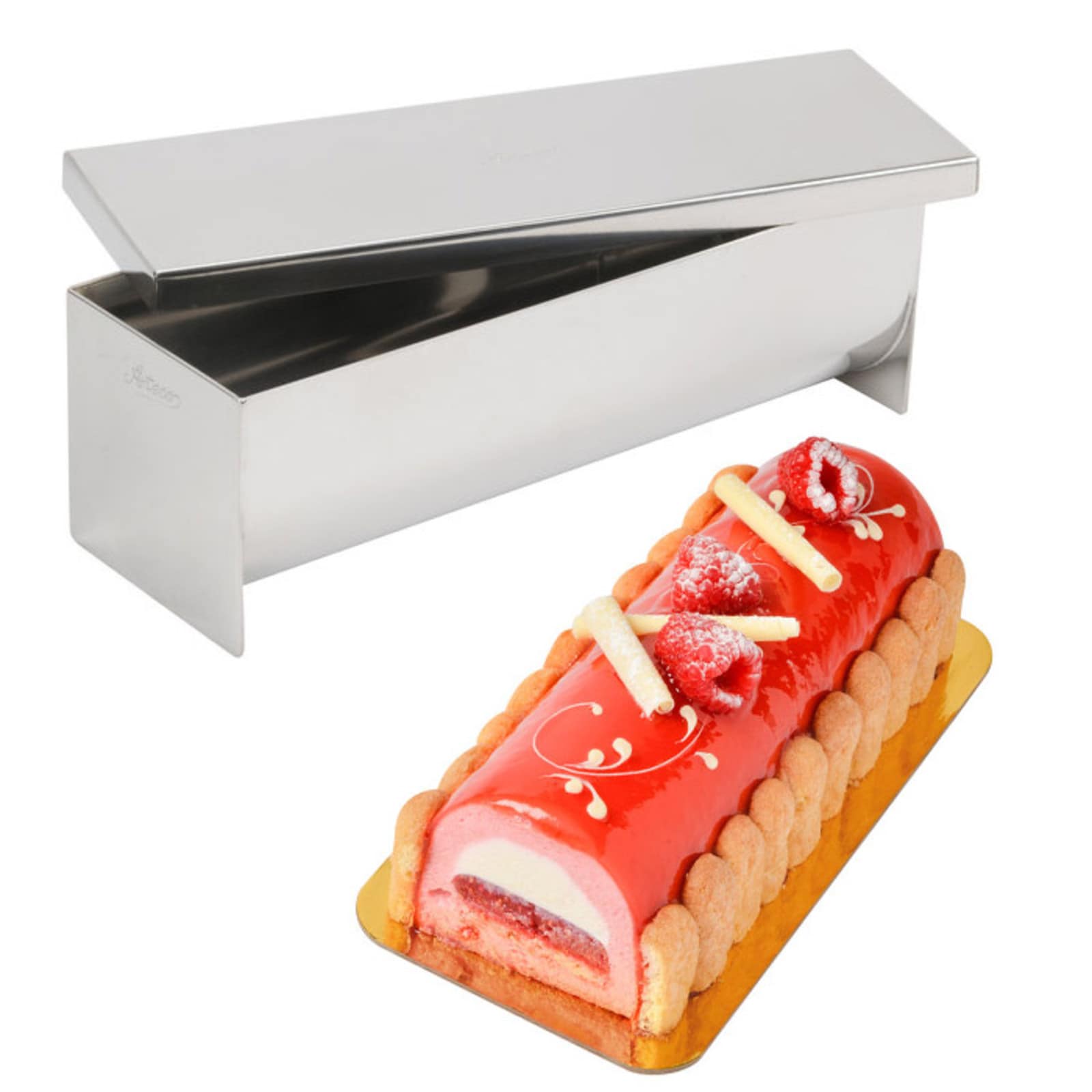 Small Rectangle Mold With Round Bottom
Item #: 9040
ATECO # 4916
This rectangular mold and cover with round bottom is a great addition to your kitchen collection! Use to ensure consistency of size and shape of mini cakes, jello mold, pate, custard, and ice cream. A cover is also included to ensure consistent and thorough baking of the ingredients inside. Perfect for creating layered desserts like tiramisu, this item is just what you need to streamline your bakery operation.

Made of Stainless Steel

Size
Length 9" / 22.9 cm
Width 2 7/8" / 7.3 cm
Height 3" / 7.6 cm

Made in China.
Price: $68.89