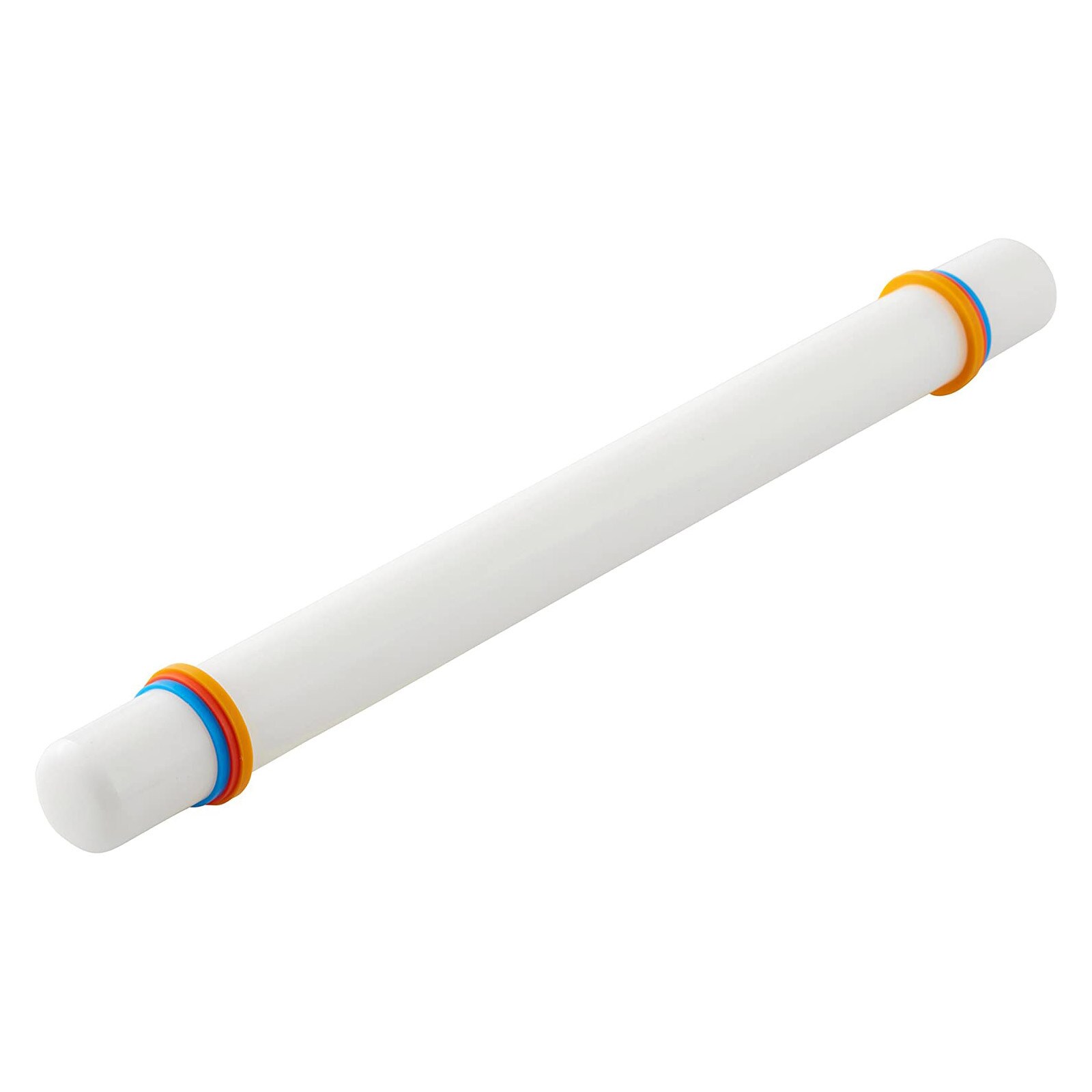 Wilton Non-Stick White Rolling Pin 20"
Item #: 6112
Wilton 1907-1211 Its extra-wide, smooth design is perfect for covering cakes with rolled fondant. The non-stick surface makes handling large pieces of fondant easy, just dust your surface with confectioner's (icing) sugar or corn starch and roll out fondant to the size you need, then use this long non stick rolling pin to lift the fondant from your work surface to the cake. Great for rolling out pastry dough and pie crusts. Includes three pairs of guide rings that are color-coded for easy identification:

Pin Size : 20" / 50.8 cm x 1 1/2" / 3.81 cm diameter

Ring Sizes : gold rings 3/16" / .48 cm
orange rings 1/8" / .32 cm
blue rings 1/16" / .16 cm

Before first and after each use, wash in warm soapy water, rinse and dry with a soft cloth.
Price: $37.59