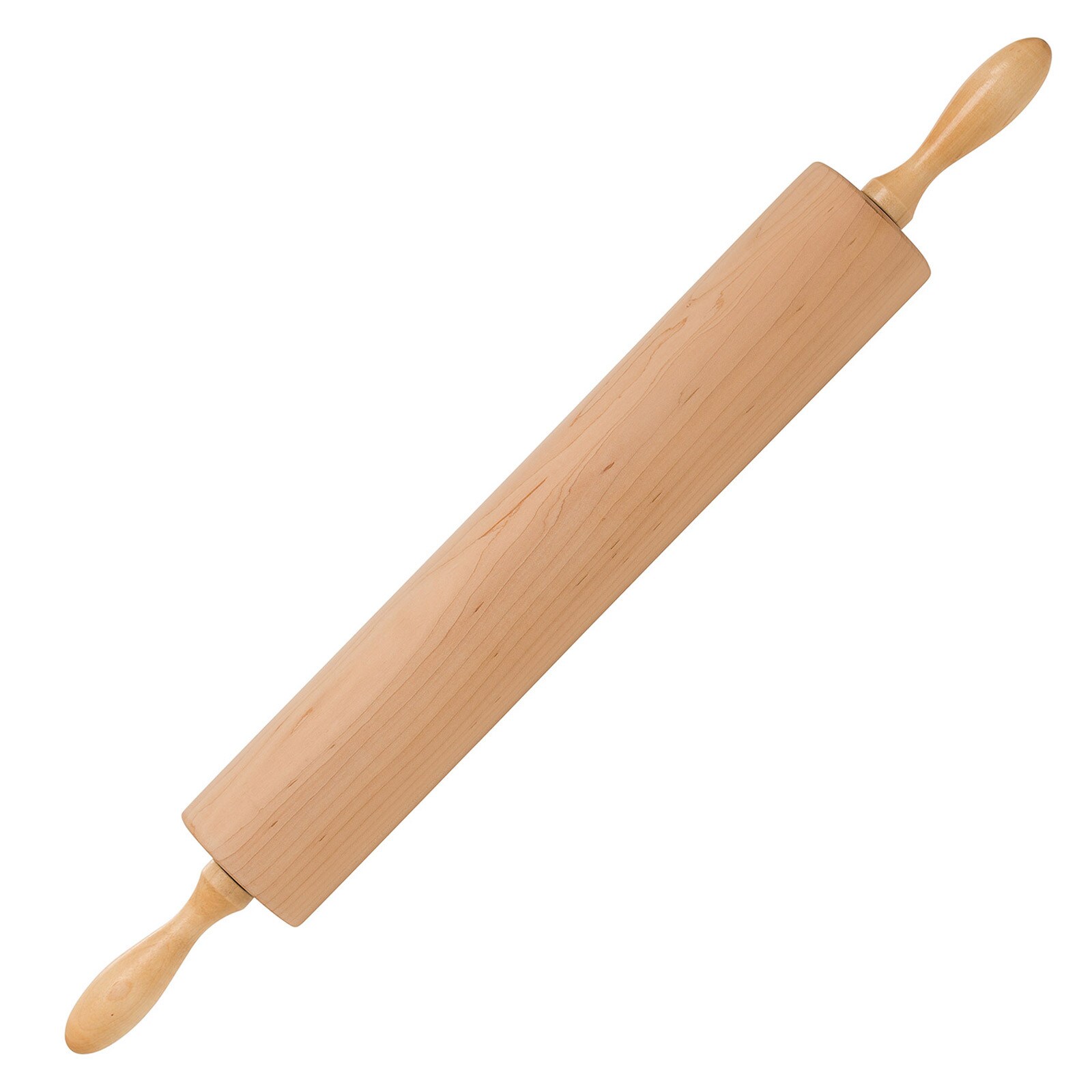 Wood Rolling Pin with Handles 18"
Item #: 11735
ATECO # 18325
This professional rolling pin with handles is ideal for rolling out rolled fondant, cookie dough, pizza dough, puff pastry and flattening airy focaccia dough. This rolling pin features rust-proof ball bearings that will provide years of smooth and free rotation.
Made of solid rock Maple.
Size:
Overall Length 27" / 68.6 cm
Roller Length 18" / 45.7 cm
Handle Length 4 1/2" / 11.4 cm
Diameter 3 1/4" / 8.2 cm
Caring Tips:
Scrap excess dough off with a plastic scraper.
Hand wash with a damp cloth and allow to dry thoroughly before storing.
NEVER leave your rolling pin soaking in water.
NEVER use soap as this will strip the wood of it's natural oils.
Oiling of your rolling pin will keep the wood conditioned and prevent cracks.
A well cared wood rolling pin can last for generations.
Made in USA.
Price: $114.79